Stop sale & delivery for certain Mazda3 models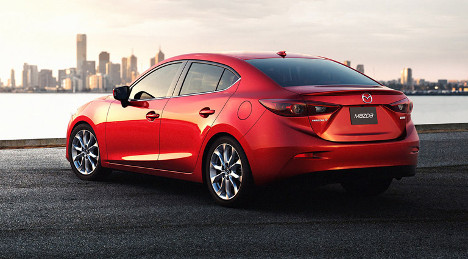 RICHMOND HILL, Ontario -
Mazda Motor Corp. is calling for the stop sale and stop delivery for certain Mazda3 models.
The company is launching a Safety and Emission Recall Campaign for certain 2015-2016 Mazda3 vehicles — built from May 21 through Aug. 23 of this year — impacting approximately 5,349 vehicles in Canada.
And approximately 14,270 vehicles in the U.S. and 136 vehicles in Puerto Rico are affected, as well.
The company explained that a defect in the fuel shut-off valve may allow fuel to flow into the charcoal canister.
"With this condition, the malfunction indicator light may illuminate, and if the fuel exceeds the canister capacity, fuel leakage could occur, increasing the risk of a fire and/or engine stalling," the company said in statement.
And Mazda is in the process of initiating an official recall notification.
Owners of the effected vehicles will be notified by mail early this month, the company said, and will be informed to bring the vehicle to their Mazda dealer as soon as possible.
Upon delivery, the dealer will inspect the fuel tank to determine if the defect exists on the vehicle, and if it does, the dealer will replace the fuel tank and charcoal canister at no cost.
There have been no reports of accidents or injury related to this issue, the company said.
The company shared a rental of loaner vehicle will be provided for free to the owner, until the vehicle is repaired.