Strong CPO sales roll on in Canada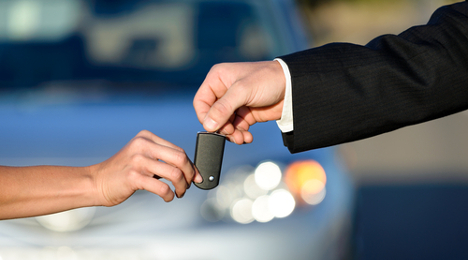 CARY, N.C. -
When Joel Gregory, the national sales manager for CPO and remarketing at Hyundai Auto Canada, shared his brand's certified pre-owned sales results for July, he said via email: "The momentum continues."
Indeed, it does.
Not just for Hyundai, where CPO sales climbed nearly 36 percent last month, but for the industry as a whole, as well.
Hyundai Auto Canada moved 794 certified vehicles for the month, beating last July's 585 CPO sales. Year-to-date sales of 5,175 are handily beating last year's pace, when 3,149 CPO units had been sold through July.
It joins several automakers reporting strong certified pre-owned sales this summer.
At Mercedes-Benz Canada, the pre-owned division had its strongest July on record in the CPO market. It sold 1,058 CPO units, versus 931 in July 2016. Mercedes has moved 8,027 certified vehicles through seven months of the year, compared to 7,608 CPO units sold through July 2016.
Also notching a record July for certified sales was Volkswagen Canada, which sold 1,683 CPO units, up from 1,287 certified sales in July 2016. Through seven months, VW Canada has sold 9,481 certified vehicles, compared against 9,325 in the year-ago period.
BMW Canada — which reports certified pre-owned and non-certified pre-owned together — said last month was its best July ever on the pre-owned side.
It moved 1,873 pre-owned units, up 21 percent year-over-year. Through seven months, pre-owned sales are up 15 percent at 13,017 units.
Toyota Canada posted 2,664 certified sales for the month, against 2,323 CPO sales in July 2016. Year-to-date sales for the Japanese automaker have reached 18,191 units, up from 14,321 through seven months of 2016.
Volvo Canada sold 183 certified pre-owned vehicles in July, even with a year ago. But through seven months, CPO sales were up 9.7 percent at 1,258 units.
Porsche Cars Canada had 205 CPO sales in July, up from 163 in July 2016. Through seven months, it has sold 1,178 certified vehicles, compared to 1,032 in the same period of 2016.