Subaru & Land Rover awarded best in residual value by ALG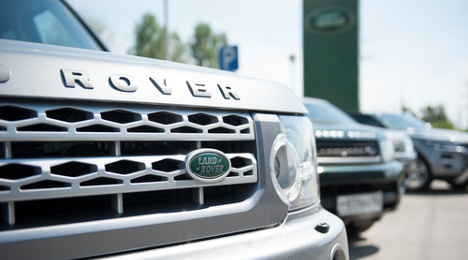 TORONTO -
ALG has named the winners of its 9th annual Canadian Residual Value Awards, where the Subaru and Land Rover were awarded honors for top Mainstream Brand and Premium Brand, respectively. ALG also named 27 vehicle segment winners.
Recipients were chosen from 2017 model-year vehicles that have are forecasted to offer superior value in their segments.
Mainstream-brand winners are those expected to retain the highest percentage of MSRP after four years, and premium-brand winners are those project to retain the most after three years.
"Residual values are a key indicator of the overall market success and health of a vehicle and brand," Jim Nguyen, president of ALG said in a news release. "And with vehicle leasing on the rise, resale values have never been more important to both consumers and automakers."
Subaru received the top mainstream brand award for the second year in a row.
The brand earned a total of four segment awards which include the Subaru Outback in the Midsize Utility – 2 Row segment.
"Consistent product execution and practical sales strategies have resulted in back-to-back Residual Value Award wins for Subaru among Mainstream Brands," ALG said.
This is Land Rover's third consecutive win. The top premium manufacturer, according to ALG, has been in high demand in both the new and used markets.
"Strong transaction prices on the new side enhances resale performance as consumers queue up for the sleek and modern new designs with the luxurious image that comes with it," said ALG.
Additionally, among mainstream brands, Toyota earned six segment awards and Honda earned segment awards for four of its models.
Below is the full list of the 2017 Canadian RVA winners:
RVA Overall
Mainstream Brand: Subaru
Premium Brand: Land Rover
RVA Mainstream Segment
City Car: Nissan Micra
Subcompact Car: Honda Fit
Compact Car: Subaru Impreza
Midsize Car: Honda Accord
Fullsize Car: Nissan Maxima
Sports Car: Subaru WRX
Alt-Fuel Vehicle: Toyota Prius V
Minivan: Honda Odyssey
Subcompact Utility Vehicle: Subaru Crosstrek
Compact Utility Vehicle: Honda CR-V
Midsize Utility Vehicle – 2 Row: Subaru Outback
Midsize Utility Vehicle – 3 Row: Toyota Highlander
Fullsize Utility Vehicle: Toyota Sequoia
Off-Road Utility Vehicle: Toyota 4Runner
Midsize Pickup: Toyota Tacoma
Fullsize Pickup: Toyota Tundra
Midsize Commercial Van: Ford Transit Connect
Fullsize Commercial Van: Mercedes-Benz Sprinter