Subaru, Land Rover earn top recognition for residual value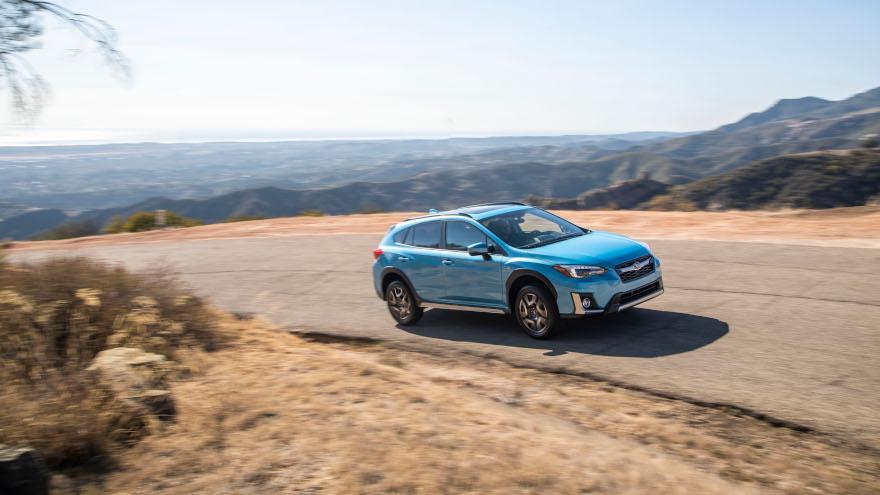 SANTA MONICA, Calif. -
In areas such as collective health of a brand, how well the brand manages new-vehicle transaction prices, and incentives against used-vehicle values and remarketing strategies, Subaru and Land Rover continue to perform well.
That is at least the case for ALG's 2019 Canadian Residual Value Awards.
For the fifth year in a row, ALG recognized Subaru as the top mainstream brand. Land Rover won the Residual Value Award for Premium Brands for the fourth time.
ALG, a future vehicle values forecasting company that is the analytics subsidiary of digital automotive marketplace, TrueCar, determined the award winners by analyzing used-vehicle performance, brand outlook and product competitiveness.
To be eligible for a brand award, a manufacturer must have vehicle entries in at least four different segments. The awards account for differences across trim levels, with model averages weighted based on percentage share relative to the entire model line.
Land Rover won an award in three of the premium segments with the Range Rover Sport, Range Rover and Discovery. For mainstream brand, Subaru captured awards in four vehicle segments with the Impreza, Crosstrek, Outback and WRX.
Below is the full list of 2019 RVA winners in Canada:
RVA overall brand, mainstream: Subaru
RVA overall brand, premium: Land Rover
RVA Segment:
Mainstream cars
Microcar: Nissan Micra
Electric: Chevrolet Bolt
Subcompact: Honda FIT
Compact: Subaru Impreza
Midsize: Honda Accord
Full-size: Toyota Avalon
Sports car: Subaru WRX
Mainstream utility
Subcompact utility: Subaru Crosstrek
Compact utility: Honda CR-V
Midsize utility, 2nd row seating: Subaru Outback
Midsize utility, 3rd row seating: Honda Pilot
Full-size utility: Toyota Sequoia
Off-road utility: Jeep Wrangler
Trucks
Full-size pickup: Toyota Tundra
Midsize pickup: Toyota Tacoma
Premium cars
Premium compact: Mercedes-Benz CLA
Premium midsize: Infiniti Q50
Premium full-size: Genesis G80
Premium executive: Mercedes-Benz S-Class
Premium sports car: Jaguar F-Type
Premium utility
Premium compact utility: Volvo XC60
Premium midsize utility 2nd row seating: Land Rover Range Rover Sport
Premium midsize utility 3rd row seating: Land Rover Discovery
Premium full-size utility: Land Rover Range Rover
Vans
Minivan: Honda Odyssey
Midsize commercial: Mercedes-Benz Metris
Full-size commercial: Mercedes Benz Sprinter