Sym-Tech makes plans for move to new Toronto headquarters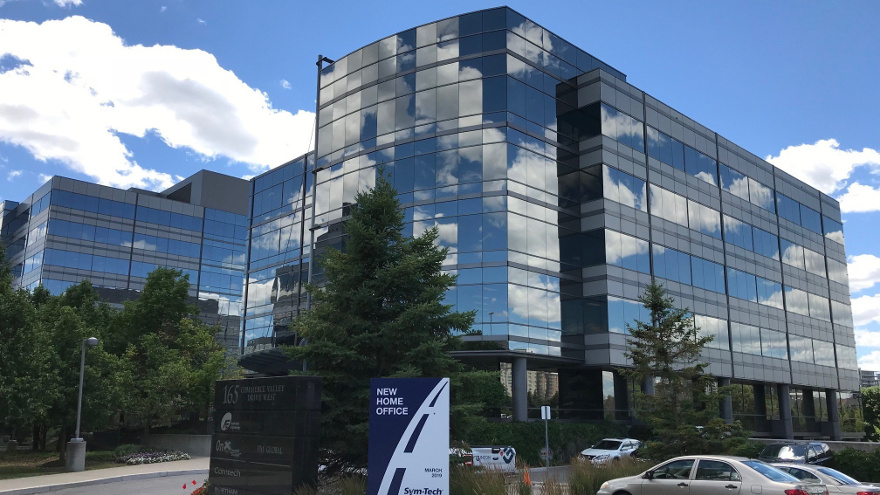 TORONTO -
Sym-Tech Dealer Services announced Monday that the company will be moving into a new 5-story-high office building that will serve as its headquarters next spring.
Located at 165 Commerce Valley Court in Markham, Ontario, the company's new 80,000 square-foot office space received the 2018 Toby Award, which recognizes the best in commercial buildings.
"I'm really excited to announce the purchase of this building to support both the current and future growth of Sym-Tech," company chief executive officer Brad Wells said in a news release. "This investment, in addition to our Montreal and Calgary Learning and Development Centres, will enable us to better service nationally the needs of our dealer and OEM clients."
In addition to providing staff with height adjustable desks, collaborative workspaces, a cafeteria and wellness area, Sym-Tech said that it aims to use design in its new building to create an environment that fosters optimal efficiency, employee satisfaction and performance.
Moreover, the company said that its newly acquired office space will consolidate of a number of Sym-Tech divisions into one central location.
Along with back-office operations and dealer support, the new headquarters will incorporate Sym-Tech's Ontario Learning and Development Centre, according to the company.