Technology brings blessings, challenges to dealers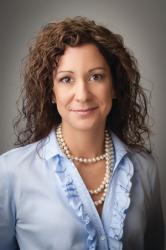 Like many Canadian auto dealers, a hurdle that Mississauga Toyota has faced in the used-car market has been finding the right supply of pre-owned vehicles and at the right price to keep healthy margins.
But another used-car dynamic shared by dealer principal Susan Gubasta poses as both a blessing and a challenge.
That being the technology that permeates the business of both searching for and buying vehicles.
In a July phone interview, Gubasta said that technology can make things easier; However, "it also hurts you because not only are you being compared to the guy down the street, you're being compared to somebody a hundred miles away."
Then again, the flip side of that is that the same type of technology can help the store find cars and find customers.
"We rarely go out physically to auctions anymore. We're typically buying all of our cars online, and also sourcing our cars through our business — so through our service drive-through and through our trade-ins," she said.
On the marketing front, the dealership now does completely online advertising, having stopped paper advertising six years ago.
"We have customers as far away as North Bay coming to buy used vehicles because we have exactly what it is they're looking for," Gubasta said. "So, as I say, it helps, but it can also be more challenging to sell cars, because if I've got 10 Corollas sitting on my lot and somebody else has three sitting on their lot and they're just down the street, and that customer wants it because they have it in blue, they might not have seen that elsewhere without technology unless they drive all over the place nowadays."
Gubasta says the idea to go completely online with advertising was spurred when she attended a digitally driven automotive conference in Florida years ago.
"When I came back, I just had this epiphany that everything they were talking about was that we have all the tools, they're at our fingertips, we need to start using them. People are already using them. And this shift had already started to occur in the U.S. Now, the Canadian market is a few years behind," but, Gubasta said, she wanted to be among the first and get ahead of the curve.
Not that it was easy; the store actually lost managers in making this move, she said.
"They didn't believe in my vision, but it didn't hurt our business at all," Gubasta said. "And we were more effective in terms of how we spent our advertising, our marketing dollars."
Advertising isn't the only part of the business Mississauga Toyota does online. It has had an online parts store since March; Gubasta says it's not a huge part of their business but is continually growing.
And in May, the dealership began to allow customers to buy cars online from the store, without having to leave home.
"Everything that we try, everything that we shift toward is because we're listening to what our guests are asking and what they're saying," Gubasta said.
A "small percentage" of customers want to take care of business from home.
Gubasta said: "We listened to what our guests were saying, because we realized that maybe they don't even have the time to come see us," and perhaps they have already driven that car or a similar one.
In the first two months of offering completely online sales — which, according to the store's website, offers delivery — Mississauga sold four cars online and then 10 in June.
"So, I think it's very telling. I don't know that it's going to be a huge part of our business," Gubasta said, "but again you have to listen to what everybody is saying and take that into consideration, in terms of coming up with processes and how you deal, because every guest is unique."