The 2023 class of 'Remarketing's Under 40' honorees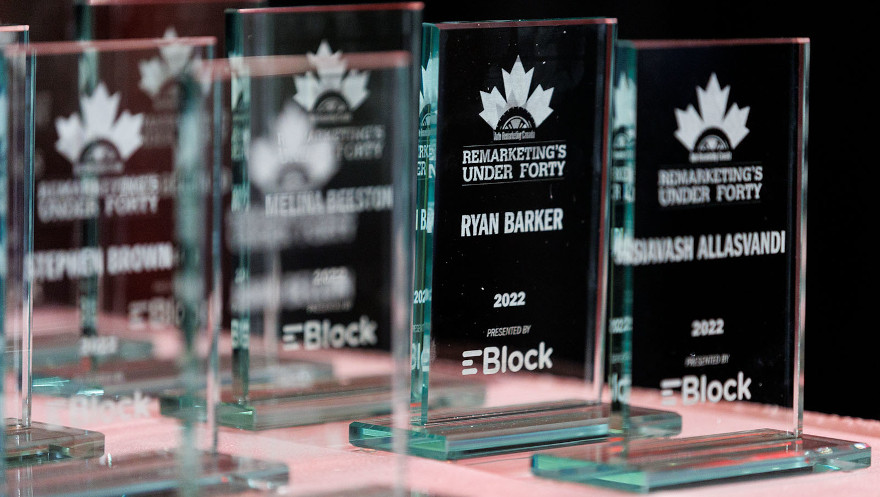 The Canadian auto industry, be it retail, remarketing or finance, is full of young leaders who have achieved massive success at an early age.
And for the ninth consecutive year, Auto Remarketing Canada is excited to honor many of those individuals in "Remarketing's Under 40."
This year's class will be recognized in the upcoming issue of the magazine and at Canada's Used Car Week next month.
Thank you to all who submitted nominations, and congrats to our honorees. The full list of honorees can be found below.
Bianca Bannister
Trader Corporation
Sheryl Basa
AutoSync
Lydia Bowser
PAVE
Matt Boyle
LGM Financial Services
Braden Bradley
Airport Ford Lincoln,  AutoIQ
Connor Brooks
Impel
Danielle  Campbell
iA Dealer Services
Fernanda Chainho
CanCap Group
Alexa Di Stefano
Canadian Dealer Lease Services
Maxime  Fabian
EBlock
Evan Ferguson
Credit App
Christy Fines
400 CHRYSLER/BARRIE CHRYSLER
Matthew Garagan
Denny Dealer Services
Tony  Hoang
Inovatec
Rosa  Hoffmann
DecisioningIT
Franky Ip
Inovatec
Natascha Jung
AutoVerify
Eve Kobayashi
Axis Auto Finance
Jeremy Paolo Lafranceschina
vAuto CANADA
Carolyn  MacSween
Kijiji
Felicity Marontate
Autocorp.ai
Farah  Mohammed
Ontario Motor Vehicle Industry Council
Michelle Mueller
Autozen
Ali Naqvi
Markham Acura
Arupjyoti Nath
Zymbyo
Ricci Ng
CARITY
Pier-Luc Parent
Openlane
Vojtech Polivka
EDealer
Marjie Richardson
PureCars
Danielle Sandoval
Shift Digital
Tatiana Siuchak
VW Credit Canada
Christopher Smith
Hunt Club Nissan
Colin Tran
Trust Science