The auto industry journeys toward equity, inclusion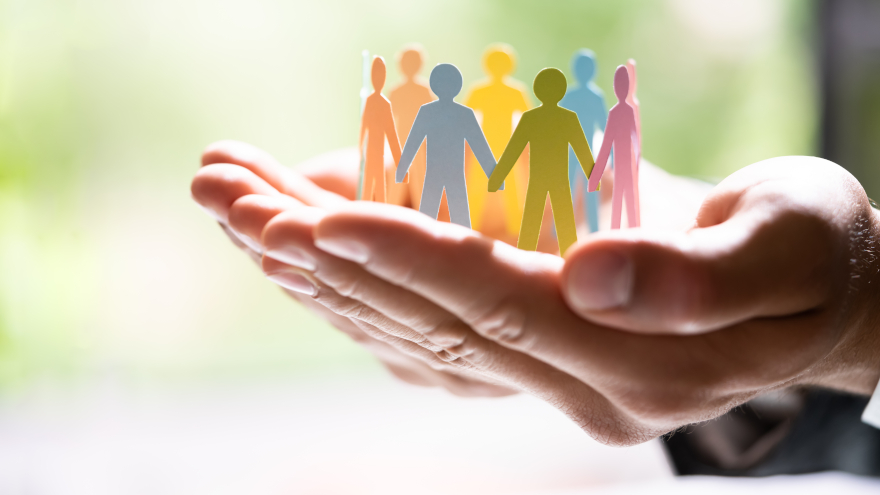 More women are entering the automotive industry than ever before. And businesses are beginning to notice that their efforts and commitment to invest in diversity, equity and inclusion are paying off in higher profits and less turnover.
But there's still conscious and unconscious biases in the auto business to address.
Jennifer Talluri, national internal sales manager at TD Auto Finance, will be leading a panel at the upcoming Women & Automotive event — part of Canada's Used Car Week next month — that explores the journey to equity for women in automotive.
Speaking with Auto Remarketing Canada in May, she said many auto businesses need more instruction on how to attract and retain women employees, as well as instruction on how to tackle bias and inappropriate behavior in the workplace toward these employees. This is an ongoing challenge in a historically male-dominated industry.
Interestingly, as more women enter automotive-focused workplaces, the importance of career development activities is growing, as well.  Contrary to popular belief, the majority of women are committed to career growth, and room for upward movement is crucial to taking on a role.
There are initiatives and efforts businesses can implement as they continue to move toward a more diverse, equitable future.
A 'slow burn'
Talluri can been in the auto industry her whole career, which started in 1998. She has seen a lot happen and change over the years.
One of these shifts included more women moving into the auto workplace; a change Talluri called a "slow burn."
There are two big pieces to what was behind this industry evolution. According to Talluri, those points are succession planning and the trend of women simply becoming more prevalent in the industry over the years, gaining more experience — and being given a stronger voice.
"We're seeing more women that are being brought up in these family-owned operations and groomed for leadership. I think that's a piece of it," said Talluri. "I think a bigger piece is that women have been part of the industry for a little bit longer; we're more prevalent. We have a bigger voice with events like Women & Automotive giving a platform to continue this conversation."
Not only is the industry seeing more women come up the ranks through succession planning, but it is also simply hearing more from the women leaders in the automotive space.
"The more that you give voice to the women, the more women you can attract into the industry that maybe never even thought of it as a career path," Talluri said.
Tackling underrepresentation
Knowledge is power. And it's also key to attracting new women talent to your business.
"The more that we are getting in front of young women who are setting forth in their careers and showing them what the industry has to offer is a key piece of this. Creating networking events, creating shadowing sessions where you can bring people together into coops and into the business to see what's available.," Talluri said.
Examples of these efforts include Georgian Automotive's educational and cooperative outreach efforts, as well as networking events like Women & Automotive.
And then the responsibility turns to the business owners and senior leadership.
"As senior leaders, we really need to make sure that we are focusing on career development, conversations and paths that speak to the specifics that women are looking for," Talluri said.
Attracting, retaining women employees
A big piece is truly understanding women and what they want in a job and career.
"The more diverse your employee base is, the more that you can fill some of those requirements and desires and talk to some common blind spots," Talluri said.
Women tend to place greater importance on work/life balance than men do.
"So, it's important for a company to come out and really wave the flag that they're family-friendly, that they have policies in place to support family and career growth, such as flexibility in schedules," Talluri said.
Next, women tend to value a more collaborative and inclusive work culture.
"So again, they're going to be drawn to companies that are looking for diversity and are comfortable in that conversation," Talluri said.
Getting potential women employees interested in your business can be as simple as updating a job description.
"It is known that most women won't apply for a job unless they check all of the boxes. All of those have to be checked off," said Talluri. "So, in creating job descriptions, we need to focus on the inclusivity that we're trying to foster within our organizations."
This includes highlighting the essential skills and experience needed to succeed in a position, versus qualifications and "a bunch of boxes to check off."
"Even just looking at your hiring process and how you are attracting people to apply for those jobs can help," Talluri said.
The retention piece is tied to career development and being forward thinking.
"You have to be really attractive to get that diverse pool, but then you also have to lay out for them that there's growth opportunities, that there's flexibility there, and that there's a plan after they get into the door," Talluri said.
Blind spots to equity
Blind spots when it comes to diversity and equity in the workplace are often born from common unconscious biases.
Getting comfortable with diversity conversations within auto organizations is key to being able to dissect and look objectively for those "blind spots."  — as well as having the right people on the team to call them out.
Another potential hitch? Lack of career development.
"One of the big blind spots is that many tend to assume that women are less committed to career development because of their family responsibilities, which means when you're looking at succession planning, we could potentially be discounting individuals just because of that bias," Talluri said.
Another one to look into is a perceived lack of confidence in women.
"There is a misconception that women are less confident than men and can often be overlooked for potential roles because of that," said Talluri. "And we tend to judge women on their likability rather than their competence."
Talluri said TD's teams are constantly challenging each other to address unconscious biases, which of course also exist and target minorities and men, as well.
How diversity efforts benefit business
Investing in diversity, equity and inclusion can benefit your business in ways perhaps not clear at first.
"Diversity as a whole leads to innovation and creativity. So when you have a more diverse team with different perspectives, you're more likely to come up with new and innovative ideas to better serve your diverse customer base," said Talluri.
Being creative and adapting to the ever-changing automotive landscape is crucial to staying competitive in today's market.
"We see that even more so in automotive right now; we're in this amazing time where there's so much change going on," Talluri said. "So it is even more important that we have diversity within our organization to get in front of that innovation — to be leaders in the industry."
Talluri cautions that if diversity and equity efforts are benched or not discussed in businesses today, companies run the risk of "being left behind," and unconscious biases could creep up as the rule of the day.
"It impacts their reputation. I don't think that any organization can afford to ignore this anymore … So, if you want to continue to find and keep top talent, this needs to be a central focus in any organization," said Talurri. "Without that innovation, that creativity, that diversity, you will be left behind, because other companies are moving forward with that."