Top 10 Canadian OEMs on Social Media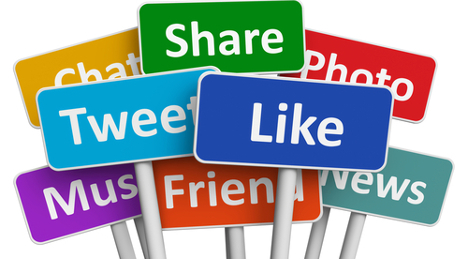 TORONTO -
When it comes to selling cars today, social media plays a large role in consumer engagement, especially for the millennial generation, which tends to rely much more on referrals and suggestions from friends and family.
And it when it comes to meeting customer where they are, BMW and Ford stand out from the pack in Canada.
That's according to a recent study from technology and data company Engagement Labs that ranked the top 10 Canadian automotive manufactures based on their social media performance on Facebook and Twitter over the past six months.
Using its eValue analytics data, Engagement Labs analysts found BMW Canada was tops for Facebook, while Ford Canada was No. 1 for Twitter performance.
Ford Canada also notched the No. 2 spot for Facebook performance, while Nissan Canada followed the Blue Oval on Twitter.
For Facebook performance, GMC Canada, Acura Canada and Chrysler Canada rounded out the top five, respectively. And for those sharing on Twitter, Kia Canada, Honda Canada and BMW Canada followed Ford and Nissan, respectively.
Engagement Lab asserted that social media strategies are now a crucial part of all OEMS marketing plans to "drive loyalty, brand affinity, and sales."
Bryan Segal, chief executive officer of Engagement Labs, said, "Our analysis shows that automakers engage in conversations with their followers about new model launches, post images that would interest their followers and share industry news to drive brand equity."
For example, BMW Canada, which ranked No. 1 on Facebook performance, utilizes a strategy that works to connect directly with Facebook users and expand the BMW "social community."
Engagement Labs analysts pointed out a few points, in particular, that stand out about BMW Canada's Facebook presence.
They use hashtags regularly like the #BMWStories hashtag, which allows the user to lead the conversation.
They have well-formatted pictures of cars in various settings that increase the product desirability.
BMW posts reflect current events such as St. Patrick's Day and #TBT while still including their products within those posts.
For the automakers focusing on crafting messages in less than 140 characters, Ford Canada leads the pack.
Engagement Labs reported this is due in part because of unique hashtags the company utilizes, such as #FordChatCA, to inspire organic conversation. The company also regularly rewards users with giveaways, and the you can also find community event information on their Twitter page that feature the brand.
Mercedes-Benz, Toyota Gaining Social Steam
In terms of which OEMs are seeing the most growth in followers on social media channels, Mercedes-Benz Canada stands out for Facebook, while Toyota is tops for Twitter audience growth.
For Facebook, GMC Canada, Ford Canada, Nissan Canada and Mazda Canada completed the top five, respectively. Ford Canada was also No. 2 for Twitter growth, followed by Volkswagen Canada, Mitsubishi Motors and GM Canada.
Segal said, "This fan growth ranking proves that auto manufacturing companies in Canada continue to invest in the growth of their communities on these social platforms. It is interesting to see that many of the fastest growing fan bases may not necessarily be the top ranked eValue scoring leaders on Facebook and Twitter. The exception is Ford Canada, whose eValue score is high, and continues to drive growth on both channels."
Here are the full results from Engagement Lab's study on OEM social media performance:
Top automakers for social media performance on Facebook and Twitter over the past six months:
| | | |
| --- | --- | --- |
| Ranking | Facebook | Twitter |
| 1 | BMW Canada | Ford Canada |
| 2 | Ford Canada | Nissan Canada |
| 3 | GMC Canada | Kia Canada |
| 4 | Acura Canada | Honda Canada |
| 5 | Chrysler Canada | BMW Canada |
| 6 | Volvo Canada | Chrysler Canada |
| 7 | Honda Canada | Volkswagen Canada |
| 8 | Toyota Canada | Subaru Canada |
| 9 | Subaru Canada | Mercedes-Benz Canada |
| 10 | Audi Canada | GM Canada |
Automakers who have seen the most growth on Facebook and Twitter over the past six months:
| | | |
| --- | --- | --- |
| | Facebook Fan Growth | Twitter Followers Growth |
| 1 | Mercedes-Benz Canada | Toyota Canada |
| 2 | GMC Canada | Ford Canada |
| 3 | Ford Canada | Volkswagen Canada |
| 4 | Nissan Canada | Mitsubishi Motors |
| 5 | Mazda Canada | GM Canada |
| 6 | Kia Canada | Honda Canada Inc. |
| 7 | Acura Canada | BMW Canada |
| 8 | Hyundai Canada | Audi Canada |
| 9 | Subaru Canada Inc. | Mercedes-Benz Canada |
| 10 | Chrysler Canada | Mazda Canada |