Top appraisal, trade-in trends at Ford stores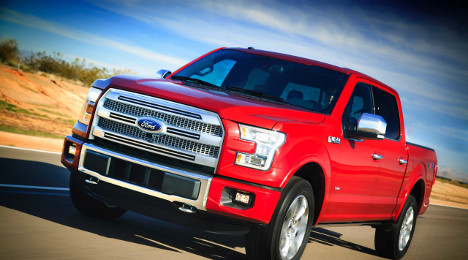 TORONTO -
In April, the Ford F-150 was again the most appraised vehicle in Canada and it continues to hold the No. 1 spot year-to-date, according to the latest Dealertrack Tradetracker report.
It also continues to be the domestic vehicle most often looked at by both domestic and import trade-in owners in Canada, the company said.
(The Toyota Rav4 holds this distinction among import vehicles.)
Appropriately enough, then, Dealertrack spotlighted Ford as its brand of the month for April.
According to the report, the non-make vehicles appraised most often at Ford dealerships in April were the Mazda 3, the RAM 1500 and the Lincoln MKX, respectively.
So far this year, the top three have been the RAM 1500, the GMC Sierra 1500 and the Mazda 3, in that order.
And when customers with a trade-in went to a Ford dealership, the vehicles they checked out most often in April were the F-150, Ford Escape and Ford Edge, respectively.
Year-to-date, it has been the same vehicles in the same order.