Toyota Canada Reveals Settlement of Economic Loss Litigation for Unintended Acceleration Lawsuits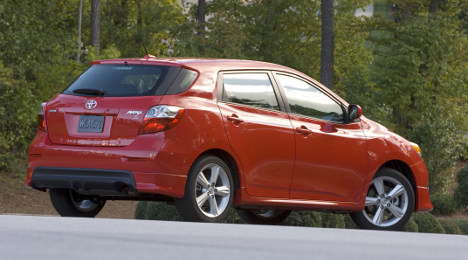 TORONTO -
Toyota Canada recently announced it has come to an agreement to settle economic loss litigation in Canada related to Toyota recalls in 2009 and 2010 regarding unintended acceleration.
The company said "turning the page on this legacy legal issue is in the best interests of the company, employees, dealers and, most of all, customers."
According to the release, scientific evidence and multiple independent evaluations have confirmed the safety of Toyota's electronic throttle control systems.
That said, a number of Toyota owners have sued Toyota because their vehicles were affected by a defect that can cause unintended acceleration, the company explained.
"The lawsuit was brought on behalf of hundreds of Canadian Toyota consumers. It has now been settled, meaning that the Toyota owners have accepted a package of benefits in exchange for discontinuing the lawsuit," officials continued.
Subject to approval of the settlement by the courts in Canada, benefits will include:
—A Customer Support Program lasting at least three years, which will provide coverage to correct any defect in materials or workmanship of certain vehicle parts in the Electronic Throttle Control system
— Free installation of a Brake Override System (BOS) to fix the unintended acceleration problem
—A cash payment of $62.50 for owners whose vehicles cannot be equipped with BOS or are not eligible to be equipped with BOS
—A Toyota-funded Automobile Safety and Education Program, which will make relevant U.S. research available in Canada, and will fund four scholarships at Canadian engineering schools totaling $600,000.
The benefits to customers under the new agreement are being offered in an effort by the company to "further demonstrate that consumers can continue to be confident in their vehicles and count on Toyota to stand behind its products."
For more information on the economic loss settlement, consumers are asked to visit www.toyotaelsettlement.ca or call (855) 823-0650.