Toyota launches massive recall for window switch defect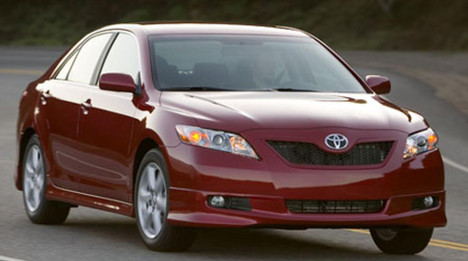 TORONTO -
Toyota Canada Inc. announced a new safety recall this week for issues with the driver's side power window master switch in certain vehicles.
In impacted vehicles, the power window master switch may have been manufactured with insufficient lubricant grease.
"If sufficient grease is not applied, under certain conditions the switch may develop a short circuit that can cause the switch assembly to overheat and melt. A melting switch can produce smoke and potentially lead to a fire," the company said in the statement announcing the recall.
As of Thursday, the VIN range of possible affected vehicles was still subject to confirmation, and Transport Canada will be notified as soon as the number becomes available, the company said.
That said, the automaker has reported the issue impacts 6.5 million vehicles worldwide, 2 million of which are in the U.S.
Affected models include:
2007 and 2009 Toyota Camry and Toyota Camry Hybrid
2009-2011 Toyota Corolla
2009-2011 Toyota Highlander and Toyota Highlander Hybrid
2009-2011 Toyota Matrix
2006-2007 and 2009-2011 Toyota RAV4
2009-2011 Toyota Sequoia
2009-2011 Toyota Tundra
2006-2007 and 2009-2011 Toyota Yaris
2006 and 2009-2011 Scion xB
2009-2011 Scion xD
Interestingly, Toyota previously recalled a group of 2007-2009 model-year vehicles for a similar conditions, and this safety recall serves to add vehicles not previously involved in the prior action that utilized an alternative lubricant application method.
Owners of the involved vehicles will be notified by mail. When owners bring their vehicles in, Toyota dealers will inspect the switch and apply heat-resistant grease. Then, if the switch is not operating normally, the switch circuit board will be replaced.