Toyota Says Fuel Saved From Hybrids Would Fill 103 Swimming Pools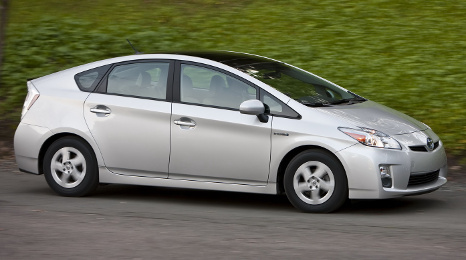 TORONTO -
Toyota introduced the Prius to Canada 15 years ago — and this week, the automaker reported it has reached the milestone of 100,000 hybrids sold in Canada.
Providing an interesting illustration, Toyota Canada said the fuel saved by Canadian drivers using Toyota and Lexus hybrids over the past 15 years would fill more than 103 Olympic-size swimming pools.
The two brands have seen the largest surge in hybrid interest in Canada since the turn of the millennium.
According to Toyota Canada, Lexus and its mainstream vehicles account for more than three quarters of all hybrids sold in Canada since 2000.
"The fuel needed by Toyota hybrids is over 30 percent less than vehicles with conventional gas engines," said Seiji Ichii, president and chief executive officer of Toyota Canada Inc. "That means since 2000, Toyota and Lexus hybrids have avoided more than 600,000 tons of carbon dioxide emissions while saving over 259 million liters of fuel."
Currently, there are six Toyota and soon-to-be six Lexus hybrid models available in Canada. Coming soon, the Lexus NX 200h will be introduced to Canada.