Toyota takes home most Vincentric Best Value in Canada awards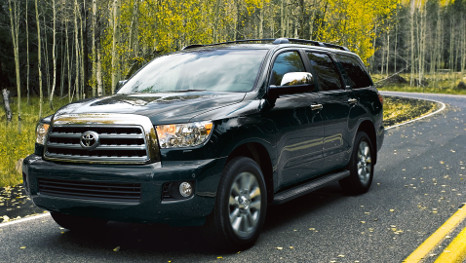 BINGHAM FARMS, Mich. -
Toyota, Lexus and Ram received top brand honors in this year's Vincentric Best Value in Canada awards.
Announced late last week, Toyota took home the title of Best Value Passenger Vehicle Brand, while its luxury arm, Lexus, received the Best Value Luxury Brand award.
Ram was named the Best Value Truck Brand.
To gauge the winners, Vincentric measures cost of ownership in Canada using eight different cost factors: depreciation, fees and taxes, financing, fuel, insurance, maintenance, opportunity cost, and repairs.
Taking a look at the awards by model, Toyota was once again out on top with the most segment awards of any manufacturer. Its Toyota, Lexus and Scion brands won awards across multiple vehicle categories.
For example, the Scion iQ took home the honors in the micro car segment, and the Prius notched an award for the compact hybrid group. Toyota also made moves among the larger models, with the Highlander winning in the midsize crossover segment and the Sequoia taking home the award for the large SUVs.
"Several auto manufacturers had award winning vehicles across many vehicle segments," stated David Wurster, president of Vincentric. "Manufacturers are increasingly monitoring and managing total cost of ownership to better compete with their rivals while offering significant choices and value for consumers."
Among the big winners was also the Volkswagen Group, which earned all of its seven awards in the passenger car category with winning vehicles from its Volkswagen, Audi and Porsche brands.
The Audi A3 won the award for premium compact sedan as well as premium convertible, and the A7 was tops in the premium large sedan category. VW notched awards for the convertible (Eos) and wagon (Golf Sportswagon). The Porsche Cayman took home honors in the premium sports car category, and the Panamera S E-Hybrid won in the prestige category.
Fiat Chrysler Automobiles, Honda Motor Co., Ford Motor Co., Kia Motors Corp. and General Motors also did well this year, with each manufacturer earning multiple awards.
To see the full list of 2015 Vincentric Best Value in Canada awards, as well as commentary and value ratings, see here.