Tracking Devices Aid in Bust of International Car-Theft Crime Ring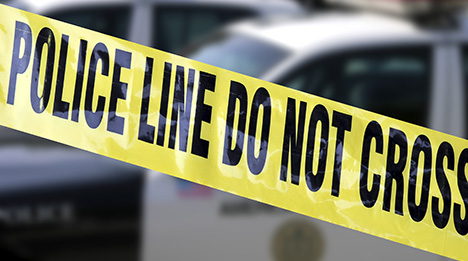 CANTON, Mass. -
Many high-end vehicle dealers in Canada are breathing a sigh of relief as Canadian and U.S. law enforcement agencies cracked down on an international vehicle theft crime ring, recovering $3.2 million in assets.
Car recovery company LoJack Corp. reported its part in the recent bust, providing insight into the international crime ring investigation titled "Project Windows."
The project was formed in October 2012 to investigate a criminal organization which allegedly used fake IDs to steal cars and ship them to Africa.
The operation included collaborative efforts between Canadian law enforcement, United States Homeland Security and Canadian Border Services, who each played a role in tracking the group of criminals responsible for stealing more than $5.4 million in vehicles as part of an organized crime ring, according to the report.
How did the theft and trafficking work?
The criminals stole from high-end vehicle dealerships in Canada using falsified documents and fraudulent identities and transported them across the border to United States ports including Newark, N.J., and Baltimore.
But the vehicles didn't stop there; they were then placed in cargo containers and shipped overseas to Nigeria and Ghana.
LoJack's help was enlisted by the York Regional Police, and the company provided several covert vehicle tracking devices to law enforcement that were placed inside some of the high-end vehicles stolen by the theft ring or being utilized for criminal activities.
"The LoJack devices helped investigators gather intelligence on the suspects and their accomplices, follow the trails of stolen vehicles, establish or confirm their plans and gather evidence against the members of the organization," company officials explained.
Randy Ortiz, chief executive officer and president of LoJack, said: "These highly trained thieves were employing sophisticated methods to purchase and transport vehicles across borders and overseas, which meant that tracking their every move was essential in making the bust.
"LoJack partnered with law enforcement officials in Canada to supply covert tracking devices and intelligence that would provide details on where and when a planted vehicle was moved. This allowed investigators to trail the stolen vehicles, recover the assets and build a comprehensive case that eventually led to the arrests," he continued.
In all, 124 high-end vehicles were stolen, with an estimated value of $5.4 million in assess. The vehicles stolen included models from BMW, Mercedes, Acura, Honda and Range Rover.
Eighty nine vehicles have been recovered with the arrest of 16 suspects and more than 236 charges pending, LoJack reported.