Trade-in trends at Canadian car dealerships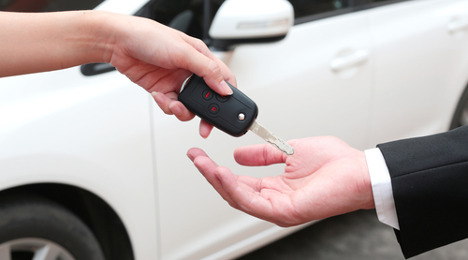 MISSISSAUGA, Ontario -
If a Canadian car-shopper brings in an off-make trade-in to a GMC dealership, there's a good chance it might be a Chevrolet Silverado 1500.
According to the latest Dealertrack Tradertracker report, the Silverado 1500 has been the top off-make vehicle appraised by GMC dealers this year (through the end of November).
Second on the list is the Chevrolet Cruze and third is the Ford F-150, Dealertrack indicated.
Looking at the September-through-November time frame, however, the Chevrolet Equinox was the No. 3 off-make appraisal.
The Silverado 1500 and Cruze remain in the Nos. 1 and 2 spots, respectively.
From an overall market perspective, the F-150 continues to be the most-appraised vehicle in Canada. It was No. 1 in November and captured the top spot when looking at three-month and year-to-date trending, as well.
The Toyota Corolla swept the No. 2 spot and the GMC Sierra 1500 swept the No. 3 spot.
The Mazda3 was the fourth-most appraised vehicle in November, while the Ford Escape held that spot for three-month and year-to-date measures. The Escape was No. 5 in November, with the Mazda3 in fifth for three-month and year-to-date trending.