TRADER aims to help dealers make data-driven marketing decisions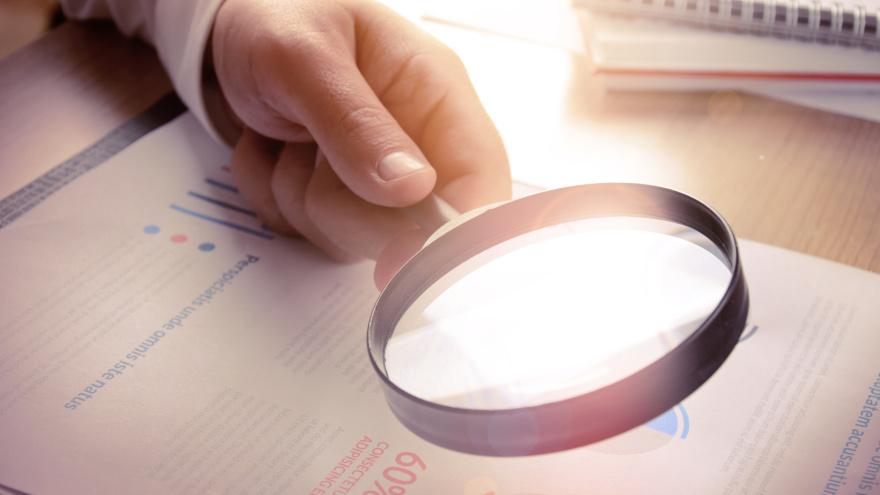 TORONTO -
TRADER Corp. says it has released a digital marketing analytics tool that it says draws a direct and verifiable line between consumer activity on the autoTRADER.ca online marketplace, and eventual vehicle sales in Canadian automotive dealerships.
Called Match, the online-to-offline attribution tool links to actual sales as opposed to simply leads or click-throughs, which according to TRADER Corp. are the most common marketing metrics used across the industry.
The company said it released the tool to help Canadian car dealers make better, data-driven marketing decisions.
TRADER Corp. says the release continues its tradition of being "at the forefront of digital marketing innovation in the Canadian automotive industry."
The company introduced the tool as a pilot test project early last year before making the decision to announce the offering to the market at large.
The move follows what the company says was a successful trial that involved more than 1,200 Canadian dealer locations.
TRADER Corp. says Match analysis to date of sales activity from participating "rooftops" has exceeded expectations. Results show autoTRADER.ca influenced an average of 35.4% of all sales made at those locations.
TRADER Corp. vice president, strategic marketing Ian MacDonald said the company believes that developing the ability to correlate online user behavior with vehicle sales data will be "game changing for our industry."
"While it is still virtually impossible to pinpoint the specific marketing driver for every vehicle sold in Canada, Match is the closest we — or anyone else in the North American automotive industry — has ever come to being able to reliably attribute digital traffic directly to automotive sales," MacDonald said in a news release.
Here's how Match works: autoTRADER.ca analyzes real sales data that dealers provide, specifically looking at buyers' postal code data.
Match then cross references that information with search logs that include data on makes and models viewed, and often postal codes. That identifies customers who have purchased a vehicle they saw on the autoTRADER.ca marketplace.
Here's the end result, according to TRADER Corp: Dealer principals, general managers and marketing managers can for the first time get a detailed report showing how many previously anonymous walk-ins or unattributed calls to the sales desk autoTRADER.ca drove to them.
TRADER Corp. says the implications for how a dealer manages its media mix are great. But Match also provides a geographic heat map of the location of online engagers and eventual buyers.
That, according to the company, is crucial toward helping dealers identify buying trends and develop corresponding geo-targeting marketing efforts, and those would include efforts such as out of home or direct mail.
Tim Peacock, general manager of Colonial Honda in Halifax, says that even with new digital technology in recent years, determining what form of advertising or marketing activity generates the best return on investment has remained difficult.
As a result, TRADER Corp. says dealers have mostly had to rely on customers to tell them which marketing or advertising activity inspired their decision to buy a vehicle at their dealership.
The company says customer self-reporting is a "notoriously unreliable measure" of marketing performance. Because of that, dealers have also relied heavily on the volume of online leads coming from various digital marketing platforms.
Although research shows more people are shopping for vehicles online, fewer of them are voluntarily submitting leads to dealers. That makes measuring their ROI more difficult than ever for dealers.
The company also described what it says is the regressive practice of "lead splitting," or driving multiple leads from a single user through single-click lead forms. TRADER Corp says that practice creates an additional challenge by painting an inaccurate picture for dealers.
"With the Match program, we are able to send a file to our autoTRADER.ca rep and have them generate a report that tells us with reasonable accuracy the percentage of people who were on autoTRADER.ca as part of their journey and who ended up buying a vehicle from us," Peacock said.
He continued, "It's very helpful in determining how effective our marketing is and very clearly demonstrates how important a business partner autoTRADER.ca is to us."
MacDonald said any new innovation brings the opportunity to test, refine and have open discussions.
"So we encourage our dealer partners to engage us, and see what Match can do for their business," he said.
He continued, "We're looking forward to working together with dealers across the country to make a difference and continue to get better at connecting the dots."