TRADER, CBB end vehicle listing business relationship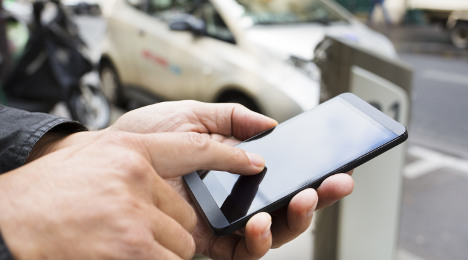 TORONTO -
Two high-powered industry names — TRADER and Canadian Black Book — have decided to part ways in light of a failure to agree on contract renewal details related to online vehicles listings.
When the time came to negotiate a new contract renewal, the deal was halted as the new agreement would require CBB to be charged a fee per month for every dealer that listed TRADER inventory on CanadianBlackBook.com, and TRADER would also require exclusivity on the listings.
As of July 7, approximately 180,000 TRADER used-vehicle dealer listings dropped off the Canadian Black Book website.
Larry Shred, executive vice president of operations at CBB, told Auto Remarketing Canada that when the TRADER listings came off, CanadianBlackBook.com's used listings dropped to around 100,000. But currently, that number is back up to 154,000 listings and climbing.
"Other than fewer vehicles to view, there has been no impact to the site," Shred said.
CBB management explained it could not come to terms on the renewal in part because of the company's relationship with its dealer partners, and the fact that a variety of syndicators list inventory on CanadianBlackBook.com.
TRADER was looking to bring the CBB agreement in line with the agreements they have with other syndicators or websites, which include listing fees as well as exclusivity arrangements.
"The terms of our syndication agreement is actually standardized across all of our syndication partners and has been in place for quite some time now," David Carriere, senior manager of dealer marketing at TRADER told Auto Remarketing Canada. "However, the standard agreement was only issued to CBB recently as a result of their previous contract coming up for renewal."
As for why the need to standardize TRADER processes, Carriere explained this is mainly due to data security and making sure the company is protecting that data.
In the past, as syndication agreements developed on an ad hoc basis, one of the consequences, Carriere said, was the control of where data was ending up was varied and difficult to track.
"Moreover, with regulations over data controls becoming more stringent we felt it was a best practice to do our due diligence," he added.
TRADER management explained the company believes there is inherent commercial value to our listings data, and therefore, it is reasonable to assign a cost model to provide the service; as is outlined in our standard syndication agreement.
"It would not be fair to these parties if we allow individual partners to benefit from the content without following the same model. Collectively, all our syndication partners deliver a combined value to our dealers and therefore, collectively, we need to treat every partner equally," Carriere explained.
The cost structure is part of the standard agreement for all syndication partners, TRADER shared, and all other partners approached with the new agreement from TRADER have agreed to the terms.
At CBB, the company's listing policies made agreeing to the terms difficult, Shred explained.
"The trouble for us is the fact we do not charge anything for dealers to list their inventory on CanadianBlackBook.com, therefore it doesn't make financial sense for us to pay to have their listings on the site," Shred said. "We have quite a few syndication partners that provide us with dealer listings for free, because we post them for free."
As far as the exclusivity agreement goes, Carriere cited cost and data protection as factors behind the requirement.
"There is a cost to manage and control such large volumes of data on behalf of our dealers. Controlling digital and publically accessible information is challenging as legislation continually changes and tightens. It is a business priority at TRADER that we provide as much protection of our data as possible, and this means controlling redistribution rights," Carriere said.
Looking forward, CBB intends to continue to provide a free forum for dealers to list their new or used vehicles, either through their dealer management system or via other syndicators, such as Auto123, Boost, Carpages.ca, and more.
Shred said, "Dealers are in the business of selling cars, and CBB has an audience that wishes to buy cars .If we can facilitate those two coming together, then everyone is happy."
He explained that allowing industry partners and customers to take advantage of the traffic generated by CBB.com seemed like a good way for the company to give back to the industry and provide more site content for consumers coming to get trade-in valuations or future values on new vehicles.
"Our site was never developed with the idea of displaying dealer listings, but when we started announcing that we were launching a new site, there were many requests from the industry to have us include dealer inventory that we quickly realized it could be a benefit all around," Shred said.
CanadianBlackBook.com sees at least three quarters of a million visits each month, approximately 500,000 of which are unique. And of those visitors that use the site's pricing tools, over 50 percent say they are going to buy a vehicle in the next 30 days.
"Canadian Black Book is a well established, respected brand that consumers view as a neutral party. They come to us for independent, non-partisan feedback on the value of a used vehicle," Shred concluded. "This year will bring several significant product developments to the market that will further impact how the industry and consumer, does business together."
And though TRADER and Canadian Black Book will not be working together in terms of vehicle listing capabilities for the time being, the two companies remain close.
"We do not consider this to be a lost relationship. We continue to have ongoing discussions with CBB regarding partnership and business opportunities," Carriere said. "We continue to have a great partnership with CBB despite this one business activity regarding syndication. We look forward to our regularly ongoing discussions and working with them well into the future."