TRADER, Dealertrack strike digital retailing partnership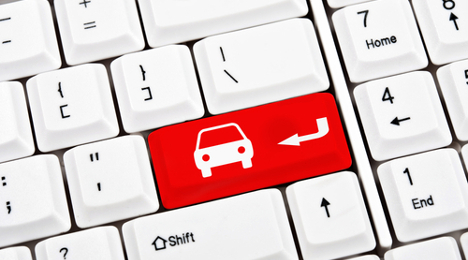 TORONTO -
TRADER Corp. and Dealertrack Canada said Tuesday they have teamed up to launch a transaction communication platform for Canadian car dealers, as part of a partnership to "bridge the gap between the online and in-store consumer experience while enabling the transformation of auto retailing through connected car buying technologies."
The companies will launch these digital retail technologies on April 1. With this deal, car shoppers will be able to go online to complete tasks that are typically in-store, like personalizing payments, appraising trade-ins, applying for financing and choosing F&I products.
"Today's connected car buyer expects an accelerated shopping experience that is efficient, transparent and seamless," TRADER vice president of product Edwin Ulak said in a news release.
"They want to save time at the dealership, and they want to take control and design their own shopping experience — across every aspect of the deal," Ulak said.
The platform that the two companies are launching aims to help dealers streamline transactions and engage with shoppers much earlier and throughout the car-buying process.
As part of the partnership, Dealertrack digital retailing tools can be embedded exclusively into TRADER website tools throughout Canada.
With deeper integration into website and advertising platforms, the aim is to give consumers more seamless and efficient experiences.
"This new digital shopping experience that has been evident in other retail industries is becoming the expectation for consumers in automotive retailing," Richard Evans, the vice president and general manager at Dealertrack Canada, said in a news release. "We are excited by this partnership that will benefit both consumers and automotive retailers, providing a more efficient process for vehicle purchases in Canada."