TRADER honors dealers for best pricing practices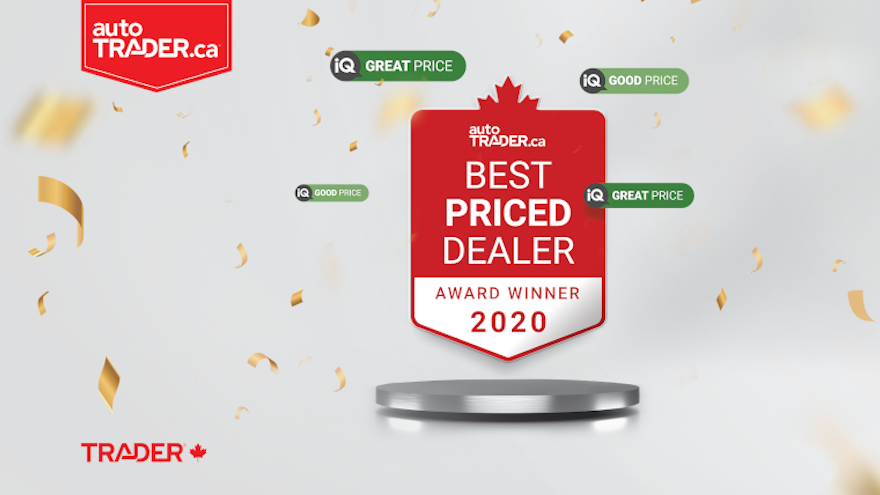 TORONTO -
Digital automotive services company TRADER Corp. has announced the second round of 2020 autoTRADER.ca Best Priced Dealer Award winners. The awards recognize the top automotive dealers nationwide.
TRADER said it recognized the award winners "for their commitment to consistently offering competitive prices and great value for car buyers."
The full list of award winners, available at go.trader.ca/DealerAwards, features companies such as Acura of Red Deer in Alberta and 440 Chevrolet Buick GMC in Quebec. The site contains additional information on the initiative.
With the awards, in their first year, TRADER honours 330 dealers across the country. TRADER determines the winners based on a scientific analysis of the top dealerships on the marketplace with the highest percentage of "Good" and "Great" price badges on their vehicle inventory, according to the autoTRADER.ca iQ Inventory Algorithm.
This algorithm analyzes real-time pricing data of more than 450,000 cars on the marketplace. TRADER said the algorithm offers a statistically backed benchmark for the nation.
"We created the autoTRADER.ca Best Priced Dealer Awards as a means of shining a well-deserved spotlight on the Canadian automotive dealers who demonstrate pricing leadership," TRADER Corp. chief marketing officer Ian MacDonald said in a news release.
MacDonald continued, "We're committed to building consumer trust and confidence through fair and accurate pricing, and these awards celebrate dealers who share in those values. Already, the response from the dealer community has been incredible."
TRADER says the autoTRADER.ca Best Priced Dealer Awards mark one of various TRADER initiatives with a goal of creating "a trusted buy and sell environment on their biggest marketplace, autoTRADER.ca, for consumers and dealers alike."
The company said the goal is to bring "instant consumer confidence" for dealers who price competitively, and support Canadians who identify price guidance as a top car purchase consideration.
Winners will receive collateral to display in the dealership. They will also receive a badge to verify their status as a Best Priced Dealer on their VDPs on autoTRADER.ca.