TRADER honors dealers for consistent, transparent pricing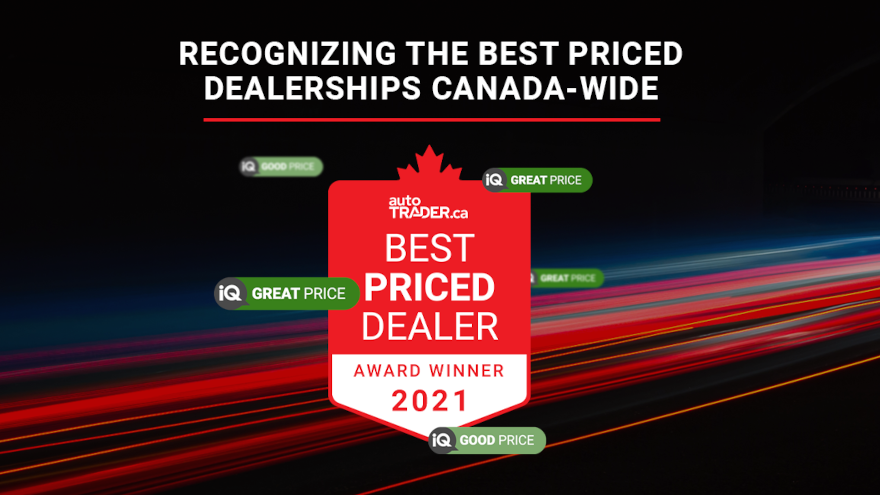 TORONTO -
Ian MacDonald said TRADER Corp. is dedicated to reinforcing consumer trust and confidence through fair and accurate pricing.
"So it gives us great pleasure to award partners who share this vision," said MacDonald, who is chief marketing officer for TRADER, in a news release.
The company announced the winners of the 2021 autoTRADER.ca Best Priced Dealer Awards on Thursday, honoring 241 dealers across the country.
The Best Priced Dealer Awards, now in their second year, spotlight the top Canadian dealers consistently offering value for car buyers through competitive pricing.
TRADER determines winners based on a scientific analysis of the top dealerships with the highest percentage of "Good" and "Great" price badges on their vehicle inventory.
Those badges are given according to the autoTRADER.ca iQ Inventory Algorithm, wdhich analyzes real-time pricing data of more than 450,000 cars on the marketplace to offer a statistically backed benchmark for the nation.
TRADER said the Best Priced Dealer Awards are one of many TRADER initiatives aimed toward reinforcing a trusted purchase environment for consumers on the autoTRADER.ca marketplace.
The company said the mission of the awards is to bring consumer confidence in dealers who price competitively.
Award winners will receive collateral to display in their dealerships, along with a badge signifying their Best Priced Dealer status on their autoTRADER.ca VDPs.
"Last year's awards prompted an overwhelming reception from dealers," MacDonald said. "We received several reports from dealers confirming that trophies and digital VDP badges encouraged positive feedback from clients and had a tangible impact on customer perception."