TRADER Makes Moves to Generate Trust On New Auction Site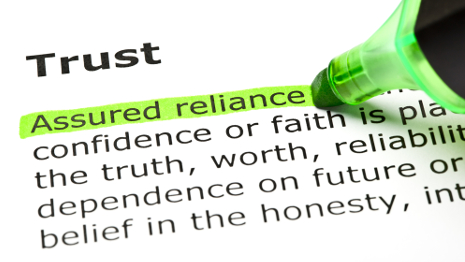 TORONTO -
TRADER Exchange — the company's new dealer-to-dealer online auction tool — is scheduled to roll out to Ontario dealers by the end of 2014 with a national launch in 2015, and the company is already ramping up the offering to make sure both buyers and sellers are comfortable doing business.
TRADER announced this week partnerships with both CarProof and Apex Inspection Services, in order to ensure TRADER Exchange users are privy to vehicle history reports and reconditioning reports, as well as inspections they can trust.
The new partnership with CarProof enables TRADER Exchange users to directly access CarProof Vehicle History Reports and CarProof's new RECON tool.
CarProof RECON uses the vehicle's VIN number to determine an estimate of the costs involved with reconditioning a vehicle.
"It was important for us to include ways to protect our users. When making any type of online purchase the fear is always whether or not you're getting a fair deal. This is why we were excited to partner with CarProof. Their products are well known and they are a trusted source within the automotive industry," says Robert Rath, vice president of dealership products and business development at TRADER Corp. "We look forward to working with CarProof to continuously provide great products and service offerings to our customers."
The companies contend integrating the RECON tool into Exchange generates trust between buyer and seller in an online environment.
"By using CarProof RECON, TRADER Exchange users can provide their customers with full transparency — this is crucial because trust is everything when you're buying or selling," adds Shawn Vording, director of product management at CarProof. "We're thrilled to take our already deep integration with TRADER to a new level and we're proud to be a part of an exciting new platform in the automotive industry."
Furthering the mission of inspiring trust between buyers and sellers on the new site, TRADER also announced a new partnership with Apex Inspection Solutions this week.
The partnership was formed in order to provide inspection reports and services for TRADER Exchange. Now, users will be privy to a third-party inspection reports for vehicles they are looking to purchase.
The inspection reports will be available for request within TRADER Exchange desktop and mobile applications during the arbitration process.
"We look forward to being a part of the growth of the new TRADER Exchange program and building out custom solutions for users of the system. With TRADER's existing network reach and Apex's services, we feel that this will be a highly regarded and successful program for dealer to dealer networking and sales," says Craig Martin, director of Canadian operations and managing partner at Apex.
These inspection reports are one piece of TRADER Exchange's arbitration process, which management say includes predefined policies and regulations, as well as a dedicated arbitration support staff.
"The arbitration process is one of the most difficult parts of a wholesale auction, regardless of whether or not it's live or online. From the get-go we knew we had to find a way to make this process a lot more transparent for dealers. Our partnership with Apex ensures we are providing dealers with a trusted resource should there be a need for arbitration," adds Robert Rath, vice president of dealership products and business development at TRADER Corporation.