TRADER Offers Free Digital Education Program For Dealers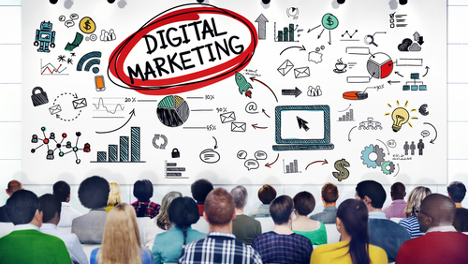 TORONTO -
TRADER Corp. is launching a new education program to aid Canadian dealers in navigating the new digital marketing landscape and environment.
The new program is titled Fast FWD, and is a response to the increasing digitization of vehicle researching and shopping.
As a piece of the new program — which is being offered free of charge to the industry — TRADER is sponsoring a Web series for dealers called, "Pistons and Pixels."
The series, which can be found at www.pistonsandpixels.com, launches today and will cover an array of digital marketing topics and their impact on shoppers in the form of 4-minute episodes.
Each episode will feature guest experts from the industry "who will share insider tips and tricks to provide dealers with what they need to get that competitive edge," the company said.
"It's eye-opening knowing that, for every 2,500 people visiting your website, you'll see only 100 in your showroom," said Roger Dunbar, TRADER Corp.'s vice president of marketing. "While shoppers do go and see cars in person, it's almost guaranteed not to be their first impression. The front line battlefield for car shopper attention is online, and every dealer must be there.
"No argument. We're here to help dealers understand digital marketing tactics and strategies that they can apply to their everyday business, regardless of whether they are a small-, medium- or large-sized dealership."
Besides the "Piston and Pixels" Web series, the Fast FWD program offers dealers access to instructional animated videos, whitepapers, how-to guides and top-10 lists, among other instructional material.
Dunbar explained that the program was born out of the realization that "specifically within the Canadian automotive industry, there was no go-to/authoritative source of information to help dealers with their digital marketing strategy.
"It was a huge gap in the market, and we thought that this would be a natural fit for us given that we have the knowledge and resources to provide dealers with this kind of information," he continued.
The Fast FWD program will cover a variety of topics, including websites, SEO, lead conversion, social media and more — most importantly, all topics will be relevant to today's digital marketing age.
Dunbar told Auto Remarketing Canada the first phase of the program can be viewed as almost an introductory program, where TRADER will give dealers the foundational knowledge to start their digital marketing strategy.
"The information is very practical and applicable to a dealer's everyday business regardless of their lot size," he said. "We also tried to make the content as easy to understand as possible, which is why we leveraged different learning sources including sponsoring a TV Web series ("Pistons and Pixels"), animated videos, whitepapers, checklists and more."
Today's consumers are increasingly digital savvy, and Dunbar pointed out the average car buying cycle not lasts only 2.7 months, and 75 percent of that time is spent online. The new TRADER program is designed to help dealers meet their customers where they are — and that's on the Web.
"With consumers spending that much time online it's so important for dealers to have a visible digital footprint. Simply put, it's about being where your consumers are; they're on social networks, they're searching on Google and watching videos on YouTube," said Dunbar. "If you're not able to reach your consumers online you're missing out on potential business and getting beat out by the competitor down the street."
See the preview to the "Pistons and Pixels" series above.