TRADER partners with Accu-Trade on online vehicle valuation platform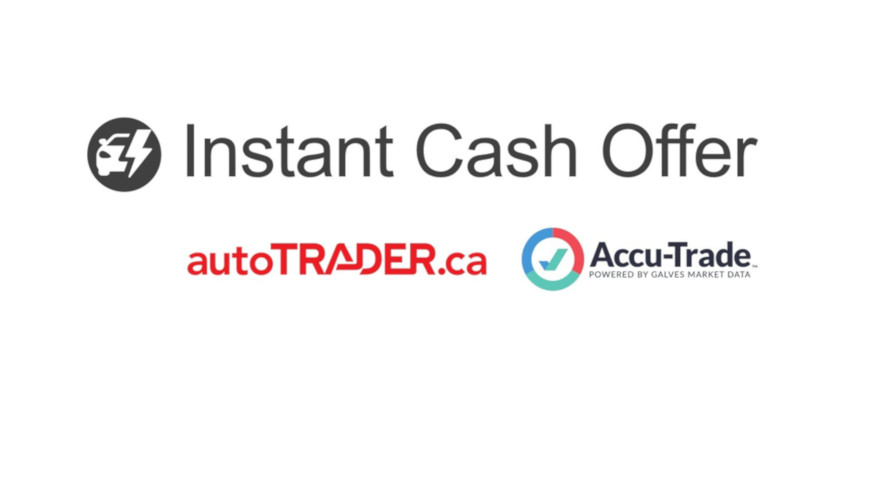 TORONTO -
TRADER Corp. has teamed up with Accu-Trade to bring the Instant Cash Offer program to Canada, giving dealers a way to directly connect with private sellers online.
The aim of the platform is to not only provide consumers with a way to sell or trade-in their existing cars, but also give dealers another avenue to source used-car inventory.
This partnership comes at a time when consumers find negotiating with buyers and pinpointing the value of their car to be the biggest hurdle of selling or trading in their car, according to market research cited by TRADER.
The Instant Cash Offer platform is designed to make that trade-in and selling negotiation process easier for both dealers and consumers.
"While many parts of the car purchase cycle have moved online, negotiation remains one of the top pain points for consumers," TRADER chief product officer Jill Hadfield said in a news release.
"Instant Cash Offer provides a transparent, quick and easy process for consumers to understand the value of their vehicle, and then connects them directly with participating dealers to facilitate the purchase of their vehicle, in an equally transparent process," she said.
Here is how the process is designed to work:
The consumer who wants to sell or trade in his or her car goes to autoTRADER.ca and submits their vehicle information. Utilizing the Accu-Trader appraisal tool, the site generates a condition-based certified vehicle valuation as well as a market value calculation.
The consumer then visits the dealership, which conducts a vehicle appraisal is conducted. He or she can then choose to take a check for the vehicle or trade the car in.
The dealer can retail the car, wholesale it or transfer it to a local auction partner.
"We're pleased to partner with TRADER to introduce Instant Cash Offer in the Canadian market, making it easier for consumers to trade-in or sell their vehicles, and for dealers to engage with these highly-coveted customers early in their purchasing cycle," Accu-Trader founder Robert Hollenshead. "The platform helps dealers to optimize and implement a seamless process that closes more trade-ins, delivers higher profits, creates great customer relationships, while eliminating risk – one VIN at a time."
There are plans to directly integrate Instant Cash Offer with the TAdvantage dealership website solution from TRADER.
More information on Instant Cash Offer can be found at go.trader.ca/ICO
"Instant Cash Offer provides the transparency consumers have been looking for, and it offers a competitive edge to our dealer partners," Hadfield said. "The platform delivers pre-educated and pre-qualified consumers to dealers' lots, for efficient vehicle acquisition opportunities."