TRADER, vAuto announce plans for new subprime tool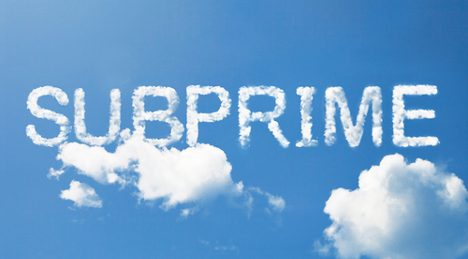 TORONTO, and OAKBROOK TERRACE, Ill. -
TRADER Corp. recently announced it is renewing its partnership with U.S.-based solutions company, vAuto, extending their relationship for another five years in an effort to help dealers address their used-vehicle inventory management challenges.
Through the agreement, TRADER will continue being the exclusive Canadian reseller of the vAuto product suite, and vAuto will maintain their ongoing integration with TRADER's proprietary consumer and marketplace data.
And with the announcement came news that TRADER and vAuto are in discussions to introduce new initiatives in the coming months — the first being a new vAuto Subprime Booking tool.
The tool — which is expected to become available for the Canadian market Aug. 10, though consumers will be able to register for the module in late June — will assist dealers in sourcing subprime inventory to meet the demands of credit-challenged customers.
Canada's consumer debt is growing at a rapid pace, and soon, the need for tools such as this will be even bigger as dealers look to service these credit-challenged vehicle shoppers.
Robert Rath, vice president of dealership products and business development at TRADER, said, "Subprime is an area of business that tends to be overlooked, but in the grand scheme of things dealers could be losing significant sales and F&I profit every month on subprime vehicle sales."
Auto Remarketing Canada reached out to TRADER to get the lowdown on the new subprime offering. Rath explained the impending launch of the tool shows the company's growing commitment to be provide innovation solutions with a focus on dealer services.
"We are always investigating ways to evolve TRADER offerings and continually show our commitment to our Canadian dealers," said Rath. "The fact is that the subprime market is growing, and our research indicates that dealers have a gap in process, tools and resources to maximize this opportunity; so the decision to bring this tool to the market simply makes sense for everybody."
As for what problems and hurdles this tool will help dealers solve, the new offering works to help dealers easily locate subprime inventory, appraise vehicles and determine a profitable exit strategy.
Easily locating subprime inventory with direct relevant to lender criteria, said Rath, will allow dealers to more quickly match inventory to credit-challenged consumers' needs and payment constraints.
The important element here is that this process happens before entering the sales process.
"The key is being able to match buyers with cars prior to the sales process, and alleviating any frustration for these buyers will be key as the dealers will be able to show vehicles that they know the buyer can purchase prior to showcasing," said Rath.
The tool will then help dealers to appraise vehicles and determine what makes the most sense from a retail, wholesale and subprime perspective on that individual vehicles.
Lastly, Rath said the tool will "provide insights as to where process improvements need to be made during the consumer sales cycle."
And the pool for dealers to pull potential customers from in the subprime space is expanding daily.
In a recent article, the Financial Post concluded the Canadian subprime market has been growing as a compounded rate of 20 percent year-over-year.
And Rath pointed out subprime loans make up 25 percent of all Canadian car loans.
"A growth in this area coupled with higher front/back-end profitability and a low delinquency rate makes this segment very attractive," Rath said.
He also explained that recent advancements in terms of payment automation and vehicle repossession have cut down on the risk for dealers in regards to delinquencies.
Though this market is growing, is the credit there to serve this marketplace, or will it be hard for dealers to find lenders?
Credit tightened considerably from traditional banking sources after the 2008 economic downturn, but Rath said that won't hinder dealers looking to serve these customers today.
"Increased tightening of lending from traditional banking sources during the 2008 credit crisis caused consumers to look for alternatives," said Rath. "Dealers always have had choice when it comes to how they want to deal with consumer financing. It's a matter of picking a good lender as well as doing the proper due diligence with the consumer to make sure that the vehicle and payment terms make sense to them."