TradeRev adds 2 new dealer plans to speed up the resale process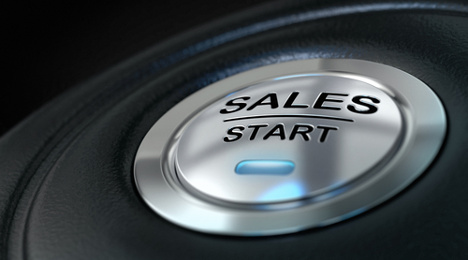 TORONTO -
Canadian tech startup TradeRev introduced two new plans for dealers this month, including a subscription-based service crafted just for high-volume users and works to streamline the resale process.
The mobile car auction app provider said it wanted to two different plan options for its dealer clients because its user base has expanded to 3,000 plus dealers throughout Canada and the U.S. in recent years.
"We're pleased to introduce new customized plan options to better serve the diverse needs of TradeRev's mobile app users," Mark Endras, TradeRev president and co-founder, said in a news release.
TradeRev said the two plans are "designed to serve the needs of both high- and low-volume dealers — while simplifying the accounting process."
For high-volume dealers, TradeRev now offers the Pro Plan, a new subscription-based service that guarantees payment in 48 hours.
It's a research tool that provides users with details such as the make, model, and trim of a vehicle as well as sold price, location and high-value option codes.
Payday, a new incentive launched TradeRev that allows dealers to earn money back when they reach specific sales milestones comes with the plan.
Along with an enhanced billing process that is easier to use, according to TradeRev, dealers also have access to advanced research tools such as the ADESA Market Guide, which aims to reduce launch fees.
TradeRev said it has updated and customized its Standard Plan for smaller dealers who want to "test drive before signing up for a subscription.
Premium features in the Pro Plan aren't available with the plan but users can buy, sell and appraise vehicles for free.
"Thousands of Canadian dealers rely on our real-time car auction technology, and their feedback and input led the design of our new Pro and Standard plans. Both plans simplify the billing process, making it faster and easier for dealers to get true market value for their trade-ins," Endras said.