TradeRev posts 100,000th vehicle; aims to grow in US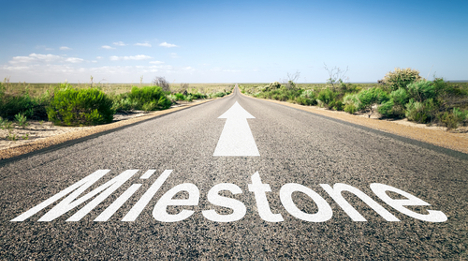 TORONTO -
Dealer-to-dealer auction system TradeRev announced it has reached an important milestone as well as what it is calling accelerated traction with dealers.
The company has posted its 100,000th vehicle to the TradeRev system, president and co-founder Mark Endras shared, who was also honored as a member of Auto Remarketing Canada's inaugural class of "Remarketing's 40 Under 40."
TradeRev — founded in 2009 — leverages mobile technology to enable automotive dealers to do real-time auctions on vehicles as part of the vehicle trade-in appraisal process, as well as auction vehicles to other dealers directly from their dealership.
"Having experience as a car dealer, I saw a need for a mobile application that would revolutionize the vehicle appraisal and auction process in a convenient, user-friendly platform that can be used anytime, anywhere," said Endras. "We created the TradeRev solution with dealers in mind. Our mission is to help dealers increase their profitability by improving their trade-in process, close more retail deals and significantly reduce remarketing costs. We are proud of the success that TradeRev has achieved and are excited to share our innovative technology with our dealer partners across North America as we expand."
The company, with its roots in Canada, has grown rapidly. It has also begun expanding in the U.S. since ADESA, a business units of KAR Auction Services, acquired a 50-percent stake in the company last August.
The campany explained it is working on expanding its footprint in the dealer-to-dealer market across the U.S., as well, and currently does business with more than 3,000 dealers across North America.
Todd Fils, pre-owned director at Daytona Kia Mitsubishi, expressed his enthusiasm for the tool, noting how it has helped him "streamline" his processes.
"Using the TradeRev appraisal system properly can greatly streamline your trade-in process and assist your dealership in making deals happen," said Fils. "Since bringing the TradeRev system into our dealership, we have increased wholesale profit, cut transportation cost and reduced conventional auction fees. Customer service and assistance is second to none — this is a must for any dealership and will open your store up to a new audience of buyers."
Dean Howell, general sales manager at Taylor Ford in Waynesville, N.C., added, "This is a great closing tool. It allows us to tell the customer the true value of their vehicle based on bids from hundreds of buyers in the local market, and it ultimately helps us sell more cars," said. "It also brings added convenience to the wholesale process — instead of spending time cleaning and transporting cars to auctions, my team can quickly sell inventory and arrange for the details to be taken care of through the TradeRev platform."