TradeTracker: F-150 Still On Top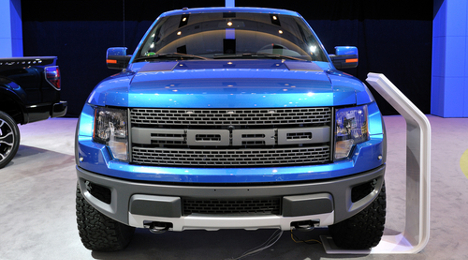 TORONTO -
The results of November's Dealertrack Technologies TradeTracker Used Vehicle Market Report remain relatively on point with the year's trends.
The Ford F-150 remains the top most-appraised vehicle and top most looked-at domestic vehicle by domestic owners for the month of November, a trend that has remained prevalent for the last three months and year-to-date. The Toyota Corolla and Honda Civic sedan continue to be the second and third most appraised vehicles, respectively, which has been the case for the majority of the year.
The Corolla did lose its place in November as the import vehicle most looked at by import owners, replaced by its crossover cousin the RAV4, which also remains the import vehicle most looked at by domestic owners. Speaking of crossovers, Ford's Escape continues to be domestic vehicle with the most influence on imports, on both sides of the business, continuing the trend of being the top domestic vehicle appraised by import dealers as well as the top domestic looked at by import owners.
The Dodge Grand Caravan maintained its three-month trend of being the fourth most appraised vehicle, while the Escape rounds out the most appraised vehicles as No. 5 for the month. Import dealers continued to notice an increase in Civic Sedan appraisals, while the Mazda Mazda3 continues to be the stalwart constant as the import vehicle most appraised by domestic dealers.
The TradeTracker brand of the month laid focus on Mazda, revealing the following details from its dealerships:
Top 3 Off-Make Vehicles Appraised by Mazda Dealers:
Nissan Altima
Nissan Rogue
Honda Civic Sedan
Top 3 Vehicles Looked at by Trade-In Customers at Mazda Dealers:
CX-5
Mazda3
Mazda6