TradeTracker: Ford & Japanese Dominate December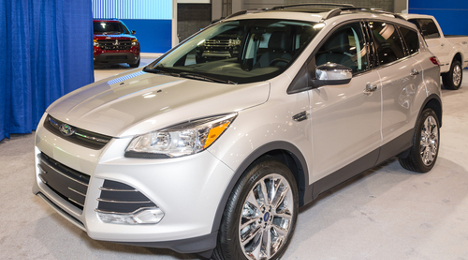 TORONTO -
It may be starting to sound like a broken record, but there's no denying that Canada is the land of the F-150. Ford's flagship truck remained the top dog in just about every possible category in TradeTracker's December 2014 Used Vehicle Market Report, maintaining its No. 1 position as the most appraised vehicle for December, the last three months, and the past year overall.
Aside from the Dodge Grand Caravan, which has held steady onto the No. 4 most-appraised vehicle spot over the last 3 months, the remaining three spots out of the top five maintained the trend of Japanese manufacturer dominance, represented by the Honda Civic sedan in the two spot, the Toyota Corolla in third, and the Mazda3 in fifth. All four of these vehicles have been shuffling for dominance, behind the F-150, as the most appraised vehicles throughout 2014.
While the F-150 and the Corolla remained the top domestic appraised by domestic dealers and top import appraised by import dealers, respectively, another Ford offering held firmly onto the honor of being the domestic vehicle most appraised by import dealers – the Escape. The American compact crossover continued to be the domestic vehicle with the most interest from import owners looking for a new ride, perhaps reflecting a success in Ford's recent shift to incorporate more European design cues in its some of its "smaller" vehicles.
On the flipside, the Mazda3 remained the vehicle most appraised at domestic dealerships for the entirety of 2014. Domestic owners looking to switch to a foreign model were most interested in the Toyota Rav4 in December, continuing a three-month trend the vehicle has maintained since overtaking the Corolla a few months prior.
TradeTracker's brand of the month was Acura, providing a more in-depth glance at the action going on with the luxury arm of the Honda giant. Interestingly enough, all three of the top off-make vehicles appraised at Acura dealers for the month of December didn't stray too far from home – they were all Hondas. The Civic sedan was the most appraised vehicle at Acura dealerships last month, followed by the CR-V and the Accord coupe, respectively.
As for Acura's most interesting vehicles to trade-in customers, the MDX took the top spot, followed by the TLX and the RDX.