TREND releases updated platform through dealer partners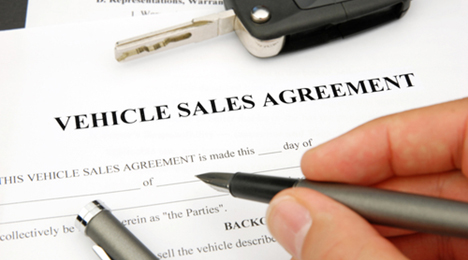 TORONTO -
TREND Financial says its mission is to change the way consumers obtain vehicle financing. With release of version 3.0 of the TREND Lending Platform, the finance company consumers will now be able to receive an instant customizable approval for their auto financing needs.
Starting now, consumers can access the TREND Lending Platform through TREND's dealer partners. Consumers will be able to immediately obtain a financing offer and be able to customize that offer based on vehicle chosen, term of the contract and payment amount.
TREND Financial explained the process is instantaneous and will allow the consumer to shop with confidence for the vehicle of their choice.
TREND chief operating officer Eric Kaplan noted that the company recognizes that consumers need to be empowered when they shop for a vehicle. Kaplan pointed out version 3.0 of the TREND Lending Platform can offer consumers looking for a vehicle with approvals that are convenient and transparent.
"Version 3.0 of the TREND Lending Platform utilizes a proprietary advanced data-driven process developed by TREND to assess credit based on a wider set of data sources — creating a personalized profile of a customer and customizing a consumer's auto finance approval," Kaplan said.
"This technology developed by TREND Financial enables consumers to borrow based on non-traditional lending algorithms," he continued.
The platform will also be available on Android devices in the near future, enabling consumers to apply for financing directly on their smartphones.
TREND Financial went on to mention that obtaining an instant custom approval for auto financing can provide consumers with:
• Budgets that they can afford.
• Customizable monthly payments
• The ability to shop like a cash buyer
"Most dealerships have consumers obtain financing as the last step in the auto purchasing process and many consumers settle for what the dealer offers," said the company, which has originated more than $125 million in contracts to date. "With an instant custom approval from TREND's Dealer network, the dynamic changes, putting the consumer in the driver's seat."