UCDA rolls out new website to boost sales in Ontario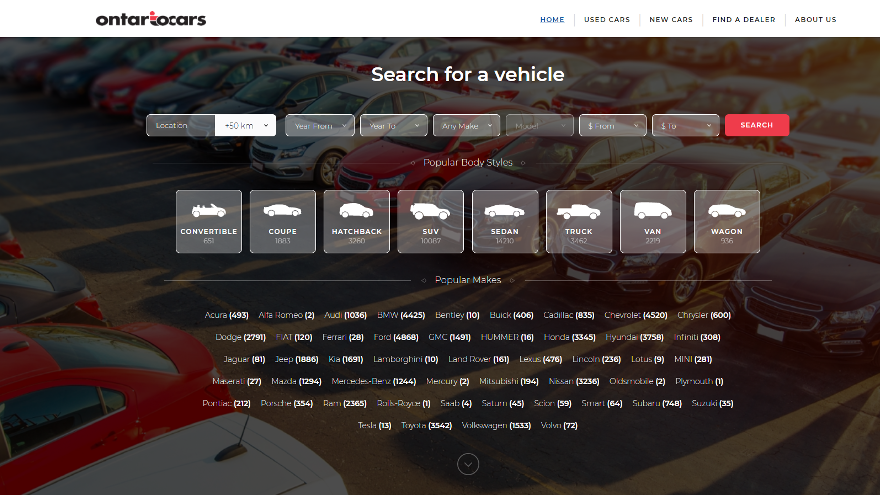 TORONTO -
The Used Car Dealers Association of Ontario (UCDA) is orchestrating a new online effort to connect shoppers and dealerships within the province.
The newest solution for Ontario vehicle shoppers — Ontariocars.ca — powered by UCDA members is designed to assure consumers that all vehicles listed for sale on the site come with eight specific elements, including:
—All-in pricing: Meaning the price you see is the price you get.
—Full disclosure: Vehicles listed on Ontariocars.ca are sold with full disclosure of all the important details about the vehicle's history.
—No liens: By law, registered dealers must guarantee there are no outstanding loans on a vehicle they are selling, including all vehicles listed on Ontariocars.ca.
—No illegal sellers: Only licensed, registered dealers are permitted to list their vehicles on Ontariocars.ca, which means consumers will never be duped by illegal, unlicensed sellers.
—Compensation fund protection: A product 100 percent funded by the industry, the compensation fund will compensate consumers with a valid, proven complaint if the purchase is made through a registered dealer.
—No clutter, just cars: Ontariocars.ca is focused on vehicle listings without flashy advertisements distracting consumers from the task at hand.
—Advanced technology: Built with the latest technology, Ontariocars.ca is simple to use from your desktop or mobile device.
—Regulated sellers: All sellers are regulated by the Motor Vehicle Dealers Act and adhere to the UCDA Code of Ethics.
Based on the premise that approximately 2 million new and used vehicles are bought and sold in Ontario every year, UCDA is hopeful for what this online shopping option can do for member dealers as well as their customers.
"Ontariocars.ca was created to ensure consumers can shop for a vehicle, secure in the knowledge they will benefit from the protections afforded to them by legislation," said Warren Barnard, executive director of the UCDA and the sponsor of Ontariocars.ca.
"Ontariocars.ca is the only online source that offers all these protections on every vehicle listed on the site."
To promote the launch of Ontariocars.ca, a series of contests is open to residents of Ontario for a chance to win four driver-themed grand prizes, including an exotic car experience, an audio/speaker system, car mats, gas cards and more.
Consumers are invited to enter for their chance to win by following Ontariocars.ca on Facebook and Instagram.