Unifor extends contract negotiations with Ford Canada for 24 hours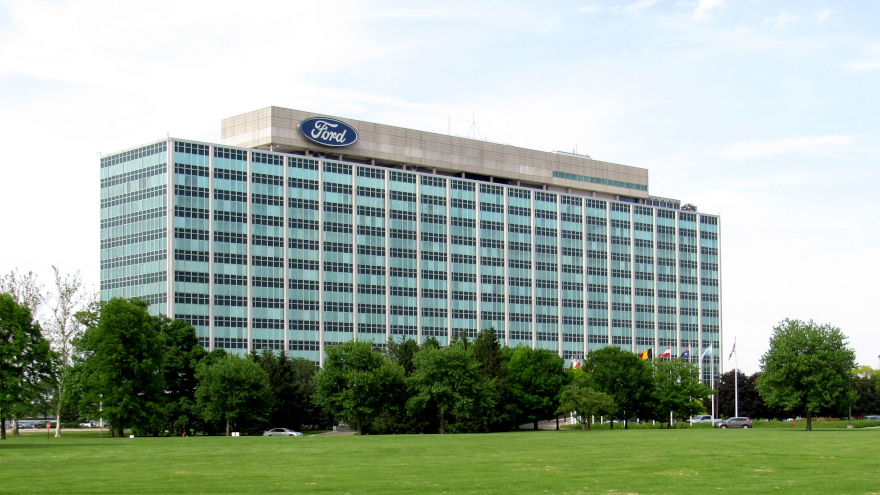 Canadian auto worker union Unifor is extending contract negotiations with Ford Canada for 24 hours.
It was a busy night for Ford Canada, its workers and Unifor — the union that represents them. On the eve of the expiration of the labor contract between Ford Canada and Unifor, workers were preparing to strike when the contract expired, and the union had expressed its support.
But as the night went on, Unifor national president Lana Payne gave an update at 7:30 p.m. that negotiations were continuing.
"Unifor bargaining committees continue to negotiate with Ford Motor Company ahead of the union's midnight strike deadline. Unifor's priorities remain the same. Pensions. Wages. EV transition. Investment," Payne said.
"As of now a tentative agreement has not been reached. While we remain at the table the likelihood of a strike increases with each passing hour. Unifor has advised more than 5,600 members at Ford facilities in Canada to prepare for all scenarios, including strike action," said Payne.
And later last night, Payne updated her statement to reflect the extra day of negotiations.
"Unifor is extending negotiations with Ford Motor Company for a 24-hour period. The union received a substantive offer from the employer minutes before the deadline and bargaining is continuing throughout the night. Unifor members should continue to maintain strike readiness," the statement said.
Steven Majer, vice president, human resources at Ford Canada, provided a statement by press release, as well: "Ford of Canada has agreed to continue negotiations beyond the September 18, 11:59 p.m. ET deadline to achieve a tentative agreement.
"We will continue to work collaboratively with Unifor to create a blueprint for the automotive industry that supports a vibrant and sustainable future in Canada," he said.
The contract between Unifor, the union representing Canadian auto workers, and Ford Canada was originally set to expire Monday night, and strikes were expected to begin as early as 12 a.m. Tuesday.
Payne said Ford Canada and the union have not yet come to an agreement on a new contract — now they have one more day. Although Ford is the focus for negotiating a contract that will act as a template for agreements with Stellantis and General Motors, as well. All of the Big 3 are facing challenges. But GM and Stellantis contracts have been extended.
Ford Canada's plant in Canada is located outside of Toronto. Over 3,000 of the plant's autoworkers are represented by Unifor. The OEM is already facing a strike in the U.S.
On Friday as the work week ended, Payne released a letter expressing the union's support of the impending strike.
"It is never an easy decision for working people to take strike action in the pursuit of a fair collective agreement. The withdrawal of labor is the cornerstone of free and fair collective bargaining," Payne said in the letter. "We stand in solidarity with UAW members as you exercise your fundamental right to strike."
According to Payne, autoworkers in both Canada and the U.S. have a history of helping to set industry standards that he says even "extends past the Detroit three."
"What we win at the bargaining table raises the bar for all working people. The jobs of unionized auto workers go well beyond just building cars – they build strong, vibrant, communities on both sides of the border," he said.
Unifor and the U.S.' United Auto Workers, whose members are already striking across the U.S., are the two largest unions representing auto workers in North America, and many look to these agreements as the future of work in auto manufacturing. Unifor represents 315,000 auto workers in Canada.
"Just like you, we know what it means to have some of the world's most powerful corporations as our employer," Payne said.
The union's bargaining teams at Ford, GM and Stellantis said they understand that the current negotiations are taking place at a time where working people are looking for strong pensions, fair wages and job security.
"We support you in achieving a contract that meets these objectives for your members," Payne said.
In early September, Unifor first selected Ford Motor Co. as the "target" for Detroit 3 negotiations in relation to pending auto strikes in Canada. Negotiations with Ford as the target automaker will set the pattern agreement for the process.
As to why Ford was selected, representatives from Unifor said Ford is situated to come to an agreement that will act as a template for future negotiations.
"Ford was selected as the target because we believe that the company is in the best position to reach an agreement that delivers on the needs of our members and sets a strong pattern for Canada's auto industry," Payne said in a news release.  "These negotiations are about reaching an agreement that reflects the historic nature of the transition to electric vehicle manufacturing. That means setting the highest possible standards that protect the livelihoods and job security of all autoworkers now and in the future."
The union represents over 5,000 Ford members at the Oakville Assembly Plant, Annex Engine Plant, Essex Engine Plant, Bramalea and Paris Parts Distribution Centres, Casselman Parts Distribution Centre, Edmonton Parts Distribution Center, and office and clerical workers in Windsor and Bramalea.