Updated speaker list for all-digital Auto Remarketing Canada Conference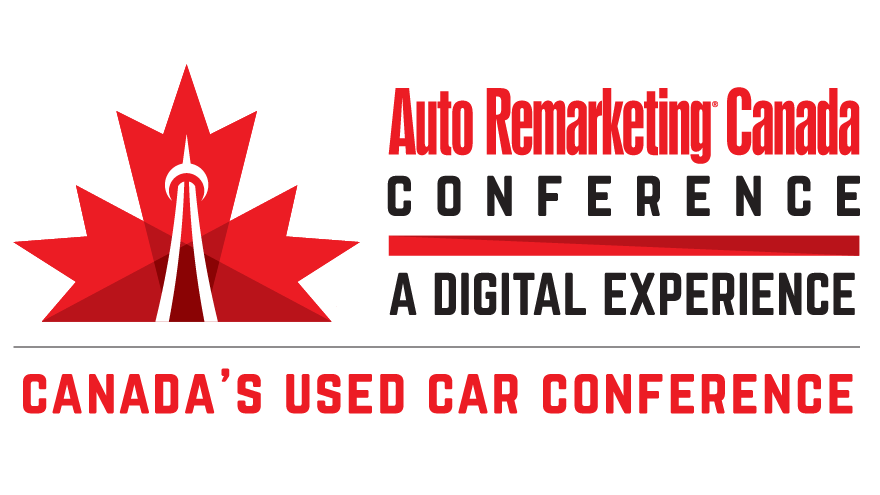 CARY, N.C. -
The first leg of the all-digital Auto Remarketing Canada Conference begins Monday with the Dealer Training segment of the event. That piece will run through Sept. 18, and will be followed by the Remarketing & Finance leg of the event, which runs Sept. 21-25.
A list of confirmed speakers for both pieces of the all-digital AR Canada Conference can be found below.
For more information and to register, visit arcanada.autoremarketing.com.
| | | |
| --- | --- | --- |
| Alan | Dickie | Alan Dickie Management |
| Ali | Chapman | CarGurus |
| Andrew | Tai | Motoinsight |
| Andrew | Lamoine | Car Loans Canada |
| Chris | Schulthies | Wye Management |
| Dave | Podlipski | BMW Canada |
| David | Robins | Candian Black Book |
| Derek | Sloan | Symtech |
| Drew | Harden | CARFAX Canada |
| Eric | Janca | SCI Lease Corp. |
| Osman | Heggi | Winfooz |
| Howard | Cobham | GM Financial |
| Howard | Thompson | TD Auto Finance |
| Ian | MacDonald | TRADER Corp. |
| Jarrett | Jaivan | Ford Canada |
| Jasen | Rice | Lotpop Inc. |
| Jason | McClenahan | EBlock |
| Jennifer | Suzuki | eDealer Solutions |
| Jeremy | Belanger | VinSolutions |
| Jody | Gill | TRADER Corp. |
| John | Hiscock | Scotiabank |
| John | Tamminga | FCA Canada |
| Jon | Arnett | LivePerson |
| Jonathan | Dawson | Sellchology |
| Lilian | Lau | TRADER Corp. |
| Lisa | Scott | PAR North America |
| Lori | Murtagh | SCI Lease Corp. |
| Melina | Beeston | EDealer |
| Mike | Foster | CARFAX Canada |
| Ray | O'Kane | Motoinsight |
| Richard | Pasta | CARFAX Canada |
| Robert | Karwel | Power Information Network, JD Power |
| John | Kontos | SDA |
| Ryan | Robinson | Deloitte LLP |
| Scott | Pechstein | Digital Air Strike |
| Stephane | St. Hilaire | Trade Helper |
| Steve | Langdon | TradeRev |
| Tim | McGee | Element Fleet Management |
| Vlad | Kovacevic | Inovatec |
| Wilton | Wong | Equifax Canada |
| James | Tani | KAR Global |
| Jim | Dyas | Eden Park |
| Paul | Hunsley | Bank of Montreal |
| Mark | Chatfield | Cox Automotive Canada |
| Daniel | Lynn | AutoVin |
| Bryan | McIntyre | Hyundai Capital Canada |
| Claudio | Deangelis | Foss National |
| Chelsea | O'Donoghue | Cox Automotive Canada |
| Ivan | Sandoval | Cox Automotive Canada |
| Nevade | Coombs | ADESA Canada |
| Zahira | Khan | GM Financial Canada |
| Mark | McCash | Cox Automotive Canada |
| Xavier | Kleinermann | Honda Financial Services Canada |
| Wesley | Kent | ADESA Canada |
| Brian | Murphy | Canadian Black Book |
| Dave | Podlipski | BMW Group Financial Services Canada |