Used-car prices up overall, but many segments soften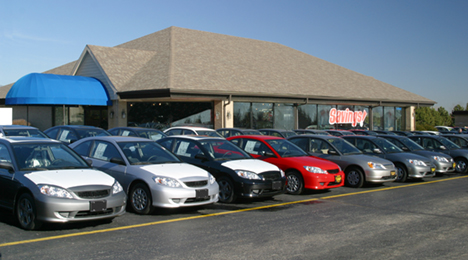 STAMFORD, Conn. -
Canadian used-car prices were up around 1 percent last month, despite the fact that many individual segments are seeing their values soften.
The RVI Used Vehicle Price Index was up 0.9 percent month-over-month in March and climbed 1.1 percent year-over-year.
Those figures are based on what RVI Group considers its "Real Index."
In the "Nominal Index," prices were up 1.2 percent sequentially and 2.8 percent year-over-year, the company said in its Market Update report for April.
Nine of the 18 segments RVI tracks in its index showed price declines from February, and 12 segments were down year-over-year.
Sequentially, the most significant dip was in the luxury full-size sedan segment, whose prices were down 31.4 percent from February. That said, prices were up 6 percent from a year ago.
The mainstream full-size sedan segment was down 25.2 percent month-over-month, with the year-over-year dip being a calmer 1.6 percent.
Showing the most price growth from February were luxury midsize sedans (up 20.4 percent), full-size vans (up 16.5 percent) and minivans (up 15.8 percent). Sporty coupes, whose prices climbed 12.7 percent, were also up double-digits.
Five segments — midsize SUVs, luxury coupes, small SUVs, small pickups and subcompacts — were up between 1 percent and 4 percent.
On a year-over-year basis, minivans showed the most growth at 10.1 percent. Subcompacts were up 0.6 percent, while four segments climbed between 5.2 percent and 6.3 percent (luxury SUVs, compacts, luxury full-size sedans, luxury midsize sedans).
Full-size SUVs (down 7.3 percent) had the largest decline year-over-year, followed by luxury small sedans (down 6.3 percent). Three segments were down less than 1 percent year-over-year, those being the full-size van, small pickup and full-size pickup.