Used-car sales down for AutoCanada as revenue, profits rise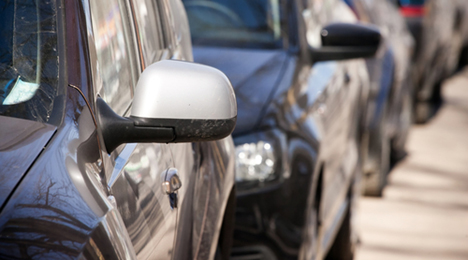 EDMONTON -
The used-car operations of AutoCanada showed softness in the second quarter, but the dealer group showed some overall lifts in its quarter results, including gains in total revenue and gross profits.
AutoCanada said in its latest earnings release that it retailed 5,061 used vehicles in the second quarter, which was a 5-percent year-over-year decrease.
Used-car revenue fell 12.1 percent to $182.9 million, with used sales grabbing a 20.4-percent share of total revenue, down from 24.6 percent a year earlier.
Used-car sales represented a 9.1-percent share of gross profit, off from 10.2 percent in Q2 of 2016.
Looking at overall results, AutoCanada pulled in revenues of $894.9 million, up 6.3 percent year-over-year. Gross profits climbed 6.8 percent to $143.8 million.
"Management has undertaken several significant steps over the last number of months toward achieving our strategic goals of broadening our brand portfolio and our geographic footprint," AutoCanada president and chief executive officer Steven Landry said in a news release.
"We added Alfa Romeo to our brand profile April of this year. The acquisition of Mercedes-Benz Rive-Sud in Montreal not only adds the Mercedes-Benz and Smart brands, but also provides us with a facility in full compliance with brand image standards, adds 28 service bays and is one of only three authorized Mercedes-Benz collision centres in Quebec," he said.
"We are very pleased with the early results from this store and will continue to pursue similar opportunities in other markets while our discussions continue to enhance our various OEM relationships," Landry said. "In short, we are very committed to organic year-over-year margin growth at our existing stores while generating incremental growth through smart accretive acquisitions. While we have set high performance dealership goals for ourselves, our Q2 operating profit performance is an example of having a strong focus on margin improvement."
In the news release, chief financial officer Chris Burrows added: "There were a number of encouraging signs for the Company this quarter. New-vehicle sales were up as was revenue from parts, service and collision repair. We continue to focus on managing costs at both the store and corporate level, and that contributed to an improvement in operating profit.
"While the gains have been incremental to date, they speak to the success of our broader strategy of maintaining operational excellence, continuously managing costs, and capturing market share through accretive acquisitions."