Used Prices Predicted to Fall 4% by 2017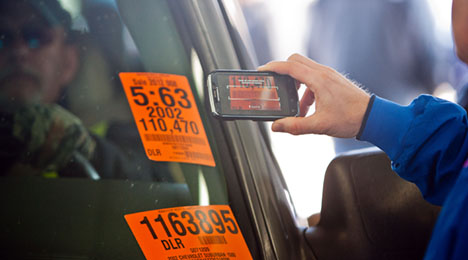 STAMFORD, Conn. -
Though dealers are seeing little easing of used-car prices so far this year, analysts say the outlook is starting to look a bit better for those buying in the lanes and on the lots.
According to the latest RVI Risk Outlook report, as used-car supply increases over the next five years, used-car prices, on a nominal level, are predicted to drop by 4 percent from current levels by 2017.
Though used-car prices are expected to increase slightly overall through 2014, supply expansion isn't expected to begin having an impact on used rates until next year.
In fact, ALG predicts that between last month and July 2018, used supply will increase by 178,000 units. For more analysis from ALG, see the Auto Remarketing Canada story here.
"Used-car prices are expected to increase slightly through 2014. Beginning in 2015, used-car prices will decline through 2017 on a year-over-year basis," the RVI Risk Outlook report stated. "Increasing used-car supply in the market is the primary reason for these projected price declines."
Price drops are expanded to become more noticeable in 2016, "primarily due to an expected increase in used-car supply through 2019," RVI analysts predict.
And though prices are expected to increase overall this year, pre-owned rates started falling a bit this summer.
According to RVI data, nominal used-car prices in Canada saw a 1.2-percent monthly drop in June. That said, prices were still up 5.7 percent year-over-year.
After adjusting for MSRP, used prices were down 0.5 percent on a monthly basis and showed a year-over-year increase of 4.3 percent.
The segment with the largest price decline in June was the luxury midsize sedan segment, which saw prices fall by 24.2 percent from May. And the luxury full-size sedan saw the largest year-over-year price decline, falling by 23.9 percent.
The midsize sedans also saw prices drop significantly, falling by 7.6 percent on a monthly basis.
On the other hand, the pickup truck and non-luxury SUV segments were saw significant price increases in June, rising by 8 percent and 7.9 percent, respectively, from May.
RVI pointed out that the drop in used-car prices for June was less due to expanding supply and more a result of the strengething currency exchange rate. The Canadian loonie was up to $0.923 when compared to the U.S. dollar in June.
But this trend isn't expected to continue.
The Canadian dollar has weakened against the U.S. dollar overall, and the exchange rate is expected to remain around 93 cents (U.S./Canada) through 2019.
RVI reported this is due mostly to improved economic conditions in the U.S.
"While this has a positive impact on used-car prices in Canada, it is going against strong increases in used-car supply," the report stated, pointing out currency exchange level trends won't be heavy enough to move against downward pressure from expanding supply.