Using blogs & engagement to drive search results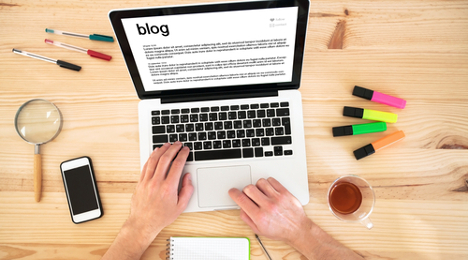 VANCOUVER, British Columbia -
Digital marketing firms have been encouraging dealerships to utilize tools such as blogs to engage shoppers as well as improve search results for years now.
But why stop at one?
That's the question Steve Arsenault, chief executive officer of OneBigBroadcast.com, poses to his digital marketing customers.
"What we have found over the years is that a single blog can only attract so much visibility. Multiple blog engines can attract different subject matter or a different following of search terms," Arsenault told Auto Remarketing Canada.
His digital marketing firm has seen impressive results using this strategy and more, especially with its first auto dealership client, Key West Ford in New Westminster, British Columbia.
Arsenault said the dealership's weekly SEO reports show that over 60 percent of website traffic arrives from organic search. And the average time a user spends looking at the store's inventory is over 27 minutes.
The dealership runs five separate blog engines housed on its website, and each engine touts impressive horsepower.
For example, the blogs powered by OneBigBroadcast.com feature Facebook and Twitter APIs, tiny URL creation and automation, RSS feeds, widgets, social sharing tools, multi-blog site feeds, scheduling tools and more.
Arsenault also said his company employs a tool it has coined the "Knowledge Bank," which serves to constantly build a library of information from the dealership's content and subject matter for future use.
"The idea is having fresh changing content easily accessible where the reader may want to locate it. Forming a deeper connect via education and content people want to read makes a difference in people's future auto purchase decisions," Arsenault said.
In order to get search results, you need a solid content marketing strategy. That's what the team at OneBigBroadcast had in mind when then began working with client Key West Ford.
"And a solid content marketing strategy means creating content, putting it out to the Internet and tracking visibility to the site … what we have focused on is content means writing articles, and the platform of choice are blogs," said Arsenault.
When he began building the platform, it became clear to him that the full potential of blogs to drive search results is often not taken advantage of by most businesses.
"I thought if I'm going to build an SEO engine, and I know that blogs are really SEO-friendly, and I know that search looks at them all the time, why don't we break the mold in terms of what everybody else does and ask the question, why do most businesses only have one blog?" Arsenault said.
So the company designed a platform that allows dealer to run a number of blogs on their site on a variety of topics.
Arsenault and his team designed their own content management system and blog engines, instead of using tools such as WordPress, to do one thing above all: "attract search."
"Everything else was built on top of that, so it's a very tight framework and is designed to attract SEO," he said.
The full potential of blogs
When the company created its blog engine, they wanted to be able to focus on key phrases and create them on the fly, making them visible to search engines as posts are written.
With this in mind, they created The Knowledge Bank. To illustrate the Knowledge Bank's uses, Arsenault gave this example: If you are writing about a Ford Focus, and you do 100 articles over the course of the next year on this topic, the tool will put all of these together in a knowledge bank, the idea being keeping "key bits of knowledge for the business and customers" in one place.
"If we are able to actually put information that is specific to the auto dealers, specific to key phrases, and we are able to get Google to come back to it, then it is actually going to see these guys are really organized and in the subject matter we are looking for," said Arsenault. "And the theory is if we can do that if they are comparing us to other businesses and their expertise level on these subjects in regards to where they will put us on local search, we will win the game."
OneBigBroadcast has writers producing content for many of the dealership's blogs, but the blogging engine can also benefit individual salespeople.
The whole sales team at Key West Ford has their own blogs and profiles, so they can promote their own sales careers and attract visibility for the dealership. There is also a photo app within the system that can be used to create testimonial photos of customers, which can be fodder for blog posts, as well.
"From our blogging point of view, what we are doing is we are actually sending the information from all these blog posts they are doing and creating automated links so every post that we send out creates a link back to the platform," Arsenault said. "So we have thousands of links coming back to the platform, and that is what is spiking their local search visibility."
Utilizing community events
Multiple blogs were obviously helping their clients, but Arsenault didn't stop there. After discovering how successful multiple blogs were for attracting local search engines, the company switched its focus to community engagement.
The next step was building community event calendars into the content management system. For example, the dealership could create an event page for a Black Friday sale, and implement what Arsenault called an online "event world," where dealers can create a special blog, gallery and event calendar in one place.
Take the Vancouver Auto Show. Arsenault and his team ran an event for Key West Ford for the show, sending photographers down and using its event applications to blog, which pushed the dealership to the top of search results for the show during the event.
"The idea is yes, we can attract local search during the events, but what we found is when we were doing the blogging, we would have trouble finding the blogs again, because they would be back 50 or so posts; so, this way, you have got an anchor for the events these guys are running in their local communities," said Arsenault.
Arsenault shared this part of the content management system is focused on extending a dealership's search reach into areas and topics "they really shouldn't show up in."
"So we are extending their reach in the community in different search terms that they wouldn't normally be associated with by building specific applications," he said.
Crowdsourcing for SEO
Yes, there are many things a business can do to improve their search results, but how about using your own customers to drive SEO?
That's just what Arsenault asked when promoting a Key West Ford contest. The company decided to promote the event hashtag as well as creating a "hashtag experience" on the event page housed on the dealership website where social posts of customers using the hashtag are aggregated.
"It gets them out in the community and stimulates crowdsourcing," he said. "We can create as many of the hashtag experiences and call them whatever we want from our console. It's all about attracting visibility to their platform and trying to engage social."
The company's event galleries also have the capability to use a Google Maps location and populate it with photos that will tell the viewer about what happened at the past event.
"Again, the whole idea is to attract visibility by putting everything on a common platform," Arsenault said.
Another interesting tool OneBigBroadcast is utilizing to enhance visibility for its clients is creating communities for businesses, which the company thinks is a big "sleeper" within the industry.
"Facebook and Twitter get people to your gate, but it's the communities that nail the people down and attract them to your business," said Arsenault.
At Key West Ford, the dealership has an online community customers can join for free, but they have to rejoin every month to be entered into a $300 contest draw, which keeps them coming back to the site.
"The whole idea is involve and engage the community members on a deeper level. It's free, members have privileges, and from that standpoint, we know on a much deeper level what people are doing on the site," said Arsenault.