Utility vehicles gain traction in Canada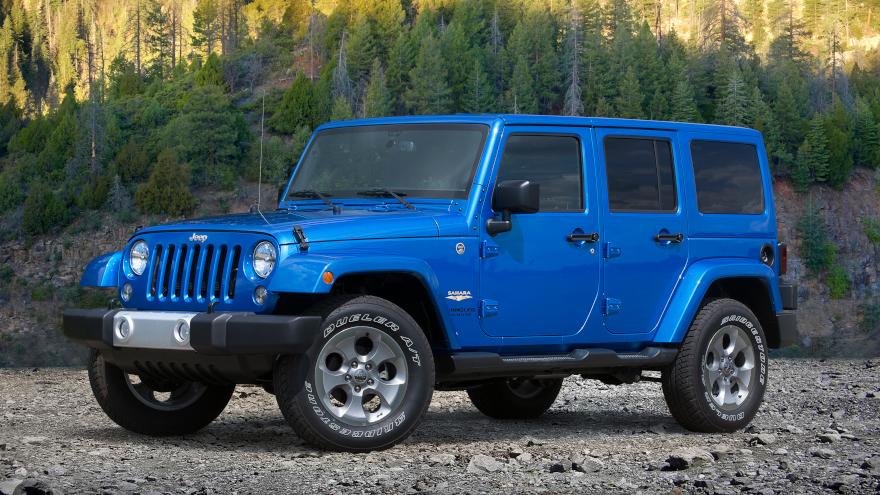 TORONTO -
A pickup truck took a familiar spot as the No. 1 most-searched vehicle on autoTRADER.ca's annual list, but moves by utility vehicles illustrate the growing "love affair" Canada has with the segment.
And that comes as Canadians are losing a bit of interest in sedans, minivans and some (but not all) luxury models.
According to autoTRADER.ca's annual top 10 most-searched vehicles list released Thursday, the Ford F-150 was the most popular search on the site.
"For the fourth year in a row, the perennial Ford F-150 has retained the No. 1 spot on the list, but this year, the Honda CR-V and Toyota Rav4 have climbed into top positions as Canadian favourites, claiming spot No. 7 and No. 10 respectively," autoTRADER.ca managing editor Michael Bettencourt said in a news release.
"As a result, sedans appear to be taking a back seat in 2018's top 10 list compared to previous years," Bettencourt said.
Overall, there were three utility vehicles represented on the list (the Jeep Wrangler at No. 5 joined the CR-V and Rav4). But perhaps more telling was this nugget: Each of the lists for individual provinces saw an SUV crack this list, the company said. And this has never happened before.
Not to be usurped by utilities, though, three sports cars made the top 10 national list: Ford Mustang at No. 2, Porsche 911 at No. 8 and the Chevrolet Corvette at No. 9.
Illustrating a shift away from minivans and sedans, the analysis points out in trends to watch for 2019 that minivan search interest was at 2.58 percent; there was an average of 11 percent year-over-year decline in used and new listings of minivans; and there was an average 15 percent decline in new-car sedan listings.
The company notes that "the absence of some of our favourite sedans from the list, alongside the fall of the minivan, further reinforce a car-buying future dominated by SUVs and subcompact crossovers."
And though the BMW M Series exited the top 10 list, the BMW 3 Series and Mercedes-Benz C-Class remained. Citing Bettencourt, the company added in its trends to watch analysis that "while most Canadians in 2018 opted for utility, general interest in luxury car brands remained steady – a key indicator that strong opportunity lies ahead in the mid-level luxury category, particularly as it pertains to SUVs."
The complete top 10 is as follows:
2018 Top 10 Most Searched Vehicles in Canada:
1. Ford F-150
2. Ford Mustang
3. Honda Civic
4. BMW 3 Series
5. Jeep Wrangler
6. Mercedes-Benz C-Class
7. Honda CR-V
8. Porsche 911
9. Chevrolet Corvette
10. Toyota Rav4