Vaynerchuk to keynote Kijiji's Toronto conference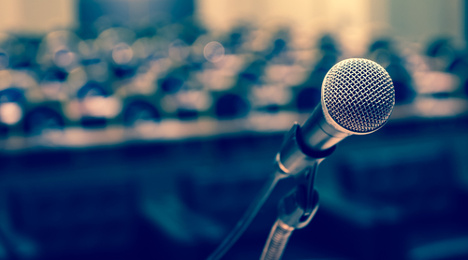 TORONTO -
Kijiji has lined up entrepreneur and bestselling author Gary Vaynerchuk as its keynote speaker for its fifth annual Toronto DealerTalkx conference on Nov. 16.
Vaynerchuk will share his expertise on digital media and discuss entrepreneurship and leadership in a way that embodies this year's conference theme, "Dealership of the Future," according to Kijiji.
"DealerTalk is designed to inspire and educate Canadian automotive professionals, and offer insights on the latest sales and marketing trends," Kijiji head of autos Leanne Kripp said in a news release. "With Gary Vaynerchuk, one of the world's leading marketing experts, as our keynote — sharing his expertise on digital media, entrepreneurship and leadership with our industry partners — we're confident this year's conference will embody our forward-thinking theme and be the must-attend event."
Additionally, a DealerTalk Advisory Board made up of a select group of Canada's top automotive professionals has been established this year.
The board is led by Kripp and Niel Hiscox, president of Universus Media Group, who serves as the executive chairman of the board.
"I am honored to be leading the new DealerTalk Advisory Board," Hiscox said. "Having a group of industry leaders guide the conference is a testament to Kijiji's ongoing commitment in supporting the advancement of Canada's dealers."
The board is responsible for providing guidance and leading key elements of the conference in an effort to enhance the learning experience for all attendees, Kijiji said.
Additional speakers and conference details are set to be announced in the coming weeks.
For more information on the DealerTalkx conference, visit www.dealertalk.ca.