Vehicle aftermarket tech startup WeeL raises $750K in funding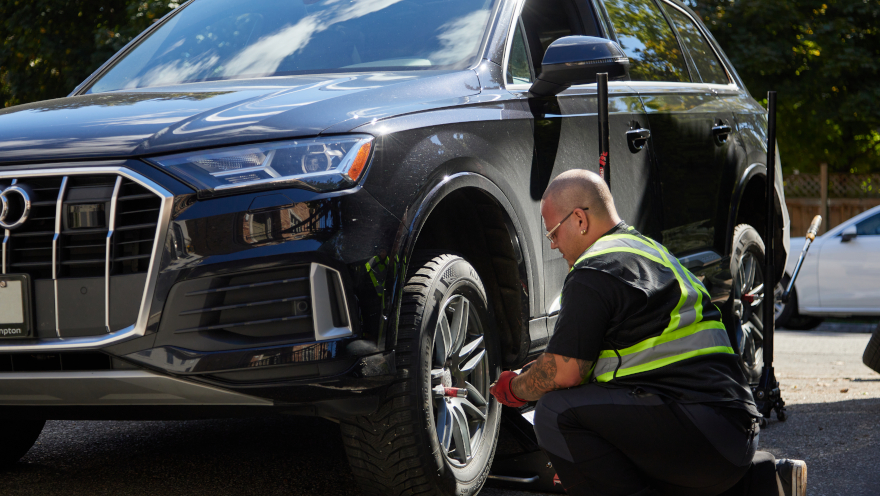 Toronto-based WeeL, a tech startup in the automotive aftermarket space, announced a $750,000 (CAD) round of funding on Wednesday, marking its first external fundraising.
WeeL began with at-home vehicle maintenance in the Greater Toronto Area and is now raising capital to bolster its predictive pricing modeling and "demystify the costs of car repair" for consumers.
Wholesale tire distributor Canada Tire, Inc. led the funding, and several other angel investors participated, including Michael Galego, Stephen Arbib and Lorne Gertner.
"Canada Tire chose to invest in an auto-tech startup like WeeL because of its potential to modernize the automotive aftermarket," Canada Tire CEO Gabriel Granatstein said in a news release. "We believe the platform provides tremendous value and efficiency for all participants in the auto ecosystem and is strategically aligned with our core business and vision for the future of the industry."
Founder and CEO Rob Ostfield added: "WeeL is bringing car maintenance and repairs to the doorstep of Canadians through its proprietary technology in a fast, convenient and transparent way. The capital WeeL raised will enable us to demystify the costs of car repair in an industry that often leaves consumers feeling intimidated when it is time to pay the bill.
"Our technology will provide customers with upfront, guaranteed pricing for most car repairs and maintenance services which will bring much needed transparency to the process," he said.
"Our investors recognize the opportunity this technology presents to shift the paradigm of car maintenance to put the driver at the centre. In an era when consumers want services and products delivered right to their doorstep, WeeL is at the forefront of making car maintenance and repair as fast and convenient as possible."
The funding and new partners allows WeeL to add more vetted service partners to its network. With this network, WeeL works with independent repair facilities and mechanics to help digitize their process and connect with new customers via WeeL.
"Many of these auto repair professionals are small, family-owned businesses. Investing in customer-facing technology to bring them into the 21st century is not always possible," said Ostfield. "WeeL can be their technology partner to help them grow their business and attract new customers through our mobile servicing platform."