Vehicle connectivity increasingly tied to asset protection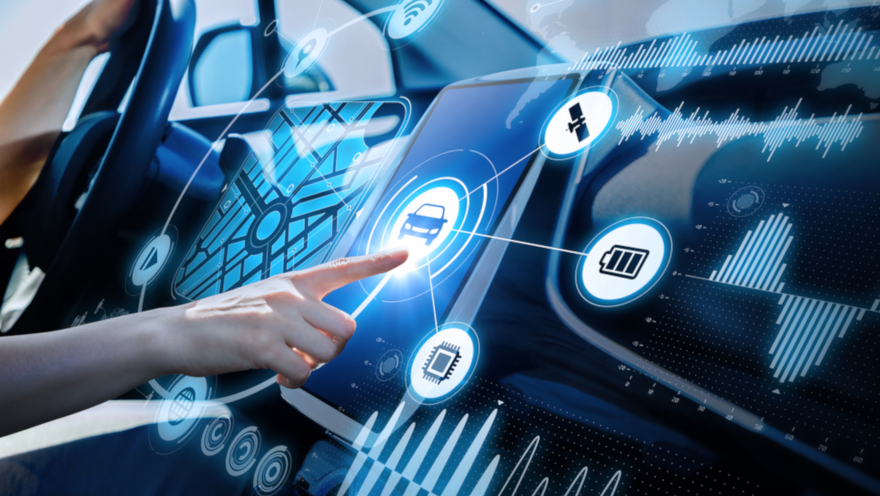 BURLINGTON, Ontario -
Vehicle connectivity. Bluetooth. GPS. One normally thinks of how these tools make our lives more convenient, or efficient. But what do they mean for auto dealers?
Well, a new tool from RSR Global speaks to just this. Vehicle connectivity can do more than drive convenience; it can protect assets and assist dealers in the process.
The new RSR Global iFind device, for example, works to advance vehicle protection on the lot and off the lot.
One of the Canadian company's mantras is "Help Dealers Protect Drivers," and this tool works to do just that. But it takes another step in that it serves dealers before the car makes it off the lot, as well.
The new GLOBAL iFind device, powered by KYCS (Keep Your Community Safe) and part of RSR's Global Registration Program, is a small-scale design that can be covertly installed in vehicles, motorcycles, boats, ATVs, RVs and more.
The RSR Global Registration program, a theft deterrent program, has been offered to dealers across and Canada for 20 years. And this product, Amanda Paetkau, vice president of dealer group solutions at RSR GLOBAL, told Auto Remarketing Canada, is an "evolution of that program."
The GLOBAL iFind device — that offers five-year battery life with simple replacement — is used for long-range Bluetooth identification technology to identify lost or stolen vehicles by smartphone. Its range capabilities go up to 700 meters in diameter and also work to penetrate most building material, the company shared.
According to Paetkau, it can penetrate buildings and glass, "which is really, really important if we're looking at asset recovery."
And the device range can be extended using KYCS Zones, or long-range Bluetooth consoles. These zones can pick up signals of GLOBAL iFind devices within a range of up to 1.2 kilometers, and are installed at dealerships as part of the onboarding process.
Paetkau describes these KYCS zones, part of the dealer offering, as like "a repeater for your Wi-Fi.
"So basically, it becomes a long-range antenna, and the 'repeater' allows us to create a larger zone," said Paetkau.
When an iFind device is linked to an asset and reported stolen on the KYCS Recovery Network, notifications are sent to participating law enforcement officers.
And here's where the Recovery Network comes in — it performs a continuous search for the Bluetooth signal of the stolen asset.
"In essence, end user smartphones become the anonymous eye, ears and beacons that help identify stolen or missing property," said Paetkau.
The iFind device works with the KYCS mobile app, compatible with both Android and Apple iOS operating systems.
"The KYCS Community Watch Network is experiencing rapid growth through our working partnerships including dealerships, law enforcement and neighbourhood watch programs," says Dana Baltovich, VP business development automotive at KYCS, in a news release announcing the device.
And there are even more ways to organically grow this network.
When consumers choose to add on or keep the device in their vehicle upon purchase from a participating dealer, they can use the app to share their vehicle or app location with their family members or friends that have the app.
The dealer perspective
Paetkau stressed that when you look at a dealer's lot and at its inventory, "there's a lot that's vulnerable.
"Our dealers are very interested in monitoring the movement of their inventory and the location of their inventory," She added.
And often, dealers have inventory on off-site locations where they can't always have a set of eyes watching the assets. After the iFind device is installed in a vehicle, the dealer can define the specific zones the device tracks, protecting inventory in a variety of different locations.
"And through our technology we can actually monitor where the inventory sits, and if the inventory is moving," said Paetkau. "And for dealers, this is most important when those assets are moving and they shouldn't be. So realistically, that's after hours or on weekends for us."
So, what happens when a dealer is onboarded?
First, the Bluetooth tech is paired with the mobile app, "which is really our way of growing our network exponentially with dealer clients," she said.
As to where the devices are normally installed, Paetkau laughingly says, "So this is the question where I always say if I tell you, I'd have to kill you."
But she did offer a bit more information on how the device is connected to the vehicle. Because it's a Bluetooth enabled power source, it's powered by a battery, explained Paetkau, and isn't connected to the vehicle power system itself.
"The upside of that is in the event that the asset is stolen, the device powers itself," said Paetkau. "And we have multiple locations where the device can be installed.
"We work with the dealership personnel to show them all of those points of installation. And they just change it up every single day. So, cars are never delivered with it in the same place," she added.
The tool acts as an add-on or additional feature the dealer can offer to their clients during the purchase process.
Paetkau explained it as such, "So as part of the purchasing of the car, the dealer would disclose the fact that they protect their assets with the tool — and we also encourage all of our dealership personnel to download the app and utilize it to encourage clients to join the network, as well, whether or not they end up purchasing."
If the customer isn't interested, the device can easily be removed from the vehicle before sale, as well.
Data safety
An increasingly connected world doesn't come without its own challenges, though — one of the biggest hurdles being cybersecurity.
How do these devices work? Well, they work because they are connected to the Internet, which "also means they can potentially be hacked," said David Masson, country manager, Canada, for AI cybersecurity company Darktrace.
"There are two sides to this. The IoT is all designed to make our world a lot better, which it will do, but what comes with it is expansion of what we call a threat landscape, and you need to make efforts to protect yourself and your devices." he added.
When it comes to safety of data for RSR Global's iFind, Paetkau explained the program and device complies with the same security system as the Canadian banking system, which she pointed out is "one of the most secure protocols in the world."
"None of the data exists on the app, so basically nothing is stored there," she said. "So, at no point is your data ever at risk."
Paetkau noted that the KYCS zones require an encrypted key and password to get into an actual device.
"And if somebody were to hack in without that, it would wipe the entire system," she said.
Tech evolution
As for what to expect from RSR Global and the area of vehicle connectivity asset protection as a whole, Paetkau said, "I always stress this point when it comes to technology and liken it back to the cell phone industry.
"In a year or so, the cell technology is going to change and improve, and in many cases six months down the road," she said.
And she stressed it's the same with this type of technology.
"We constantly see evolutions of improvements and advancements," said Paetkau. "So, in the new year we're hoping that we will be able to see this sort of advancement in this device as well."
That drive to innovate seems to be something the vehicle connectivity market shares across the board. This past summer, LexisNexis, a provider of data, analytics and technology, made a multi-million-dollar investment in the formation of a new global connected car team.
The company highlighted at launch the team of more than 35 experts has been created to help automakers and insurers share data and analytics to deliver the next generation of mobility and connected car services and insights to improve customer experience.
The LexisNexis Risk Solutions Connected Car team plans to grow to 100 dedicated specialists over the next five years.
Research, and a constantly moving and evolving market, seems to be the modus operandi for today's vehicle connectivity landscape.
The players in this industry just have to keep up.
UPDATED to correct spelling of Darktrace.