VenueVision delivers e-payment solution to new clients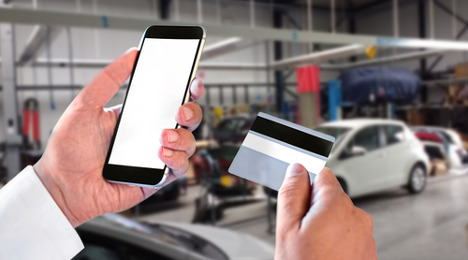 TORONTO -
VenueVision Media Systems announced that it recently introduced its latest mobile solution, Mobile Cashier, to Key West Ford and Kia West in British Columbia.
The express e-payment solution aims to make checkout at the dealership speedy, it sends dealer-branded notifications to customers when their repairs are done and lets customers pay directly from their mobile device or PC.
"We launched Mobile Cashier late last year and the response has been phenomenal," VenueVision Dave Hooper president said in a news release. "Dealers love it because it's an innovative way to improve the customer experience. Dealerships like Key West Ford and Kia West who stay ahead of the curve to provide the best customer experience are far more likely to succeed in the competitive automotive marketplace."
Mobile Cashier gives dealership staff more time with customers to review work completed and make recommendations for future repairs because it speeds up the pick-up process significantly, VenueVision said.
"What impresses me most about Mobile Cashier is the control it puts back in the customer's hands. These days everyone is so pressed for time that every moment counts. From the customer's perspective, 10 minutes saved getting the service invoice amount and getting it paid is 10 minutes put back into their day, put back into their control," Key West Ford dealer principal Andrea Backman Galasso said in the release. "I also like that the customers now have a preview of the amount, so if they have any questions they can call or email before arriving for pick up, once again saving the customer time."
Additionally, outside of the service department, Parts departments can use "PAY BY TEXT" to allow customers to pay invoices and sales departments can use "DEPOSITS BY TEXT" to collect new and used vehicle deposits faster.
"We are very happy with the launch of Mobile Cashier," Dan Northcote, Kia West's fixed operations manager added. "Our service advisors are excited by the product because it takes very little extra work on their part and offers our customers an added convenience that they can't get anywhere else. As a service manager, I am happy with how much it will improve evening pick-ups and enhance the customer communication flow."