Vincentric awards show importance of ownership costs in vehicle purchase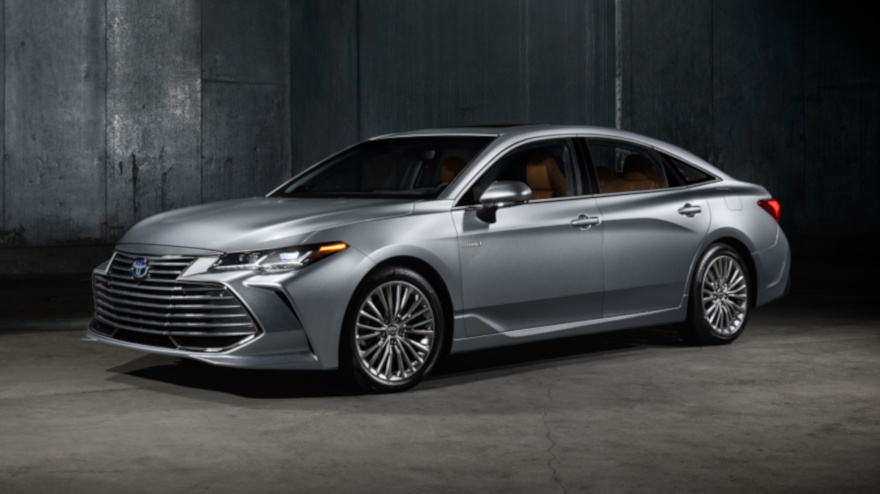 BINGHAM FARMS, Mich. -
Vincentric describes the 2019 Toyota Avalon as having the best fuel economy, lowest insurance cost, and lowest depreciation in its class. That helped the Avalon win the Vincentric Best Value in Canada award in the large sedan segment.
Toyota Canada won 11 awards, and in the luxury car category, Audi took home eight, including best value luxury brand. For the fourth consecutive year, Ford took the truck brand award by winning all three full-size pickup awards.
Mazda was named top passenger car brand.
Including vehicle ownership costs in the decision-making process of purchasing a vehicle is important, said Vincentric president David Wurster.
"For example, a vehicle with a higher purchase price may be more affordable over the entire ownership period than one with a lower purchase price," Wurster said.
Toyota Canada's 11 awards included best value SUV, crossover, and van brand award for Toyota, along with the best value luxury SUV & crossover brand award for Lexus.
With three awards, Honda was another brand with multiple award-winning vehicles, including the CR-V, a seven-time winner. Subaru won two awards, and Alfa Romeo, Chevrolet, Hyundai, Kia, Lincoln, Mitsubishi and Volvo were other brands with models winning Vincentric Best Value in Canada awards.
To identify the Best Value in Canada winners, Vincentric used a statistical model and the eight ownership cost factors: depreciation, fees & taxes, financing, fuel, insurance, maintenance, opportunity cost and repairs. That model looked at market segment and price in determining the vehicles with a lower-than- expected ownership cost.
Using a range of annual kilometer intervals and insurance profiles, the company evaluated each vehicle in all 10 provinces plus the Northwest Territories.
Audi was a standout in the luxury category, and in naming the 2019 Audi A6 as a winner in the premium luxury mid-size sedan category, Vincentric said the vehicle had the lowest maintenance and insurance costs in its class.
A more detailed list of the winners is available at the Vincentric site.