VIP Dealer Portal 2.0 paves way for instant loan financing pre-approvals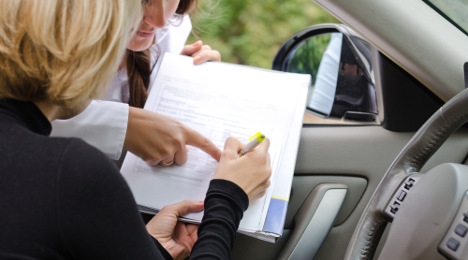 TORONTO -
TREND Financial has released an updated version of its VIP Dealer Portal, giving dealers the ability to receive immediate loan financing pre-approvals.
Customers can then apply their instant credit pre-approval toward inventory at TREND VIP Dealers.
The decision to release immediate financing pre-approvals to VIP dealer customers comes after pilot testing of version 1.0 of the VIP Dealer financing portal released earlier this year, in response to dealers' desire to have real and quick customer pre-approvals to expedite sales and to enhance the customer experience.
"Release 2.0 of the VIP Dealer Portal is part of TREND's technology road-map designed to reinvent the traditional used vehicle financing and sales business model," said Eric Kaplan, TREND's chief operating officer.
"TREND Financial's technology team has the mandate to provide TREND VIP Dealers with proprietary technological platforms that will accelerate the lending process, enhance the customer experience and increase sales leads. Already TREND's automated financing algorithm has reshaped credit adjudication in the speed and quality of pre-approvals, with much more potential to come."
With the eventual goal of allowing for a complete digital finance application process, TREND Financial through its technology team continues to innovate when it comes to how dealers sell and customers purchase their vehicles.
"Digital technology continues to be a way of the future when it comes to the financing and purchase of a vehicle," chief financial officer Brent Sawadsky said. "Digital technology will play a key factor when it comes to funding of deals and providing a transparent financing transaction for vehicle purchasers and partner VIP Dealers.
"The release of an immediate pre-approval to our VIP Dealers through our digital dealer portal will result in a highly efficient process when it comes to the financing aspect of purchasing vehicles."
TREND Financial was included in Auto Remarketing Canada's Power 200 rankings for 2016.