VW Canada outlines 'thank you' package following apology ad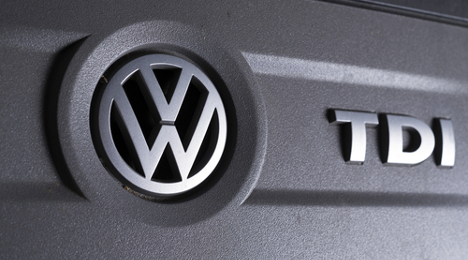 AJAX, Ontario -
Volkswagen Canada kicked off December with a nationwide apology campaign, utilizing ads featured in over 100 newspapers across the country as well as a digital campaign to apologize to the Canada's Volkswagen owners for the company's damaged reputation following the diesel scandal uncovered earlier this year that is still not entirely fleshed out.
Thomas Tetzlaff, VW Canada's manager of media relations, spoke with Auto Remarketing Canada to help clarify the situation, saying that the point of the message was not only to apologize to the Canadian VW ownership and fanbase, as well as VW dealers, but also to thank them.
"The campaign explains the impact of this situation on our proud legacy, values and trust in the Volkswagen brand," Tetzlaff said. "We take great pride in the base of support we have built in Canada and felt we owed it to our employees, dealers and customers to publicly acknowledge the damage done to Volkswagen's relationship with Canadians and to declare our full commitment to restoring faith in our brand. We hope that our customers will go to our microsite for additional information, and to register directly with us so as to facilitate further communication about this issue. By registering at the site, affected TDI owners will initiate the process to receive our appreciation package."
Tetzlaff said that the package is not intended as "compensation," but more as a sincere "thank you" for customers and dealers maintaining their patience while the company works on a remedy for the vehicles alongside regulators.
Similar to the deal offered in the United States, the VW Canada said the "thank you" package includes:
A $500 pre-paid credit card for use anywhere credit cards are accepted
A $500 dealer credit, which can be used at the Volkswagen dealer of their choice for service, parts, accessories or as payment towards a car purchase
3 years of complimentary roadside assistance (an added three years for customers that still have their "original" roadside package in place)
"Thus far, we have received positive feedback from our customers, many of whom have already registered on the site," Tetzlaff said. "We are hoping to reach as many of our affected owners as possible, as this will improve the flow of information, and will expedite the repair process when it has been established."