Ward retires as head of Canadian Black Book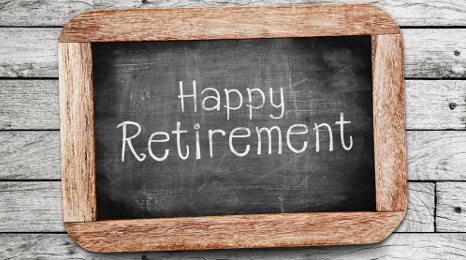 UXBRIDGE, Ontario -
Kathy Ward, president and chief executive officer at Canadian Black Book, is retiring after 36 years with the company.
The announcement came from president Brad Rome during the 19th annual Canadian Black Book Charity Golf Tournament.
Ward, who as a young woman entered a predominantly male industry, hopes her legacy is to empower women to continue to enter, grow and succeed in the automotive space.
Ward's father, Bill, brought Black Book to Canada in 1961, which soon became the leading publisher of vehicle values to the industry. The business grew rapidly during Ward's high school years, and she began attending tradeshows and other industry events.
After attending Seneca College for sales and marketing and a brief time working with cosmetics, Ward was officially on the Canadian Black Book payroll by 1980. She began as an office administrator and quickly climbed the ladder as the demand for the company's "little black books" heated up, requiring a larger sales team.
Establishing a successful sales position in a male-dominated industry was an uphill climb. "My father was a tremendous leader and such a positive influence on me and on my career. I learned early, the best methods of sales and marketing suited to Canadian Black Book," Ward said. "I was so fortunate to experience that, but I had to be tough."
She took this training on the road for the next many years, attending dealer conventions and OEM events across Canada, earning recognition and respect from the industry's decision makers.
In that pre-digital era, she developed perhaps her greatest strength — relationship building. "Kathy has the ability to find common ground in an instant," Rome said. "The relationships and leadership skills she brought to the table put this company in a position to continue to succeed."
As the business evolved from predominantly a publishing house into a provider of data electronically, Ward began to emerge as the driver. In 2006, she took over as president and CEO.
In 2010, Ward oversaw a paradigm shift at Canadian Black Book, with the release of its data to consumers through CanadianBlackBook.com. This was a defining moment for the company, driving exponential growth since the pre-consumer era.
In 2015, Ward negotiated the sale of Canadian Black Book to its new parent company out of the U.S. — Hearst Business Media. In anticipation of her retirement, she has spent months helping strengthen the team and accommodate the transition.
"As Kathy steps away from day-to-day operations, I know she is comforted by the fact that she is leaving Canadian Black Book in very capable hands with an energized management team and a thriving business that is well prepared for the future. Our sincere thanks go out to Kathy for her many years of exceptional leadership and to the Ward family for a partnership that has spanned over 55 years", said Tom Cross, executive vice president at Hearst Business Media.
The 2016 Canadian Black Book Charity Golf Tournament supports Tim Horton Children's Foundation and was held at Coppinwood Golf Club in Uxbridge.