WEINS Auto Group recognizes 50th anniversary with celebration, donations to community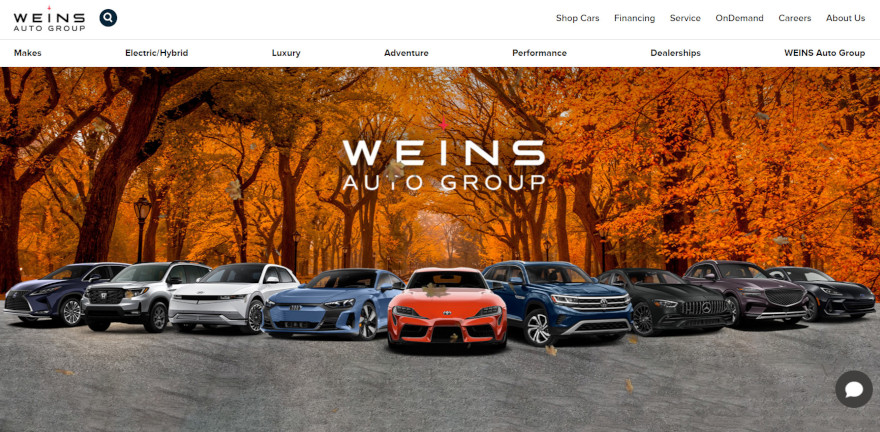 WEINS Auto Group recently held a celebration to recognize the dealer group's 50th anniversary in the Markham, Ontario community.
Don Valley North Toyota, the dealer group's flagship store, posted a video on YouTube highlighting the event and showcasing highlights from the celebration.
In the video description, the dealership team shared, "On October second, we marked a significant milestone — our 50th Anniversary!"
WEINS began its journey in 1973 with Don Valley North Toyota. Today, the dealer group touts 14 rooftops and a team of over 1,300 employees.
"We extend our heartfelt thanks to everyone who has contributed to our success," the dealer group said in the video post.
The video showed live music, a bustling dealership showroom and hugs among dealer staff and community members.
Also announced at the anniversary event, the dealer group made local donations to Markham, where the dealer group began its Canadian operations in the 1970s.
The Markham Stouffville Hospital Foundation received a $100,000 donation, and York University Markham Campus Project received $150,000 from WEINS.
Markham Mayor Frank Scarpitti was at the event, as well.
"WEINS has been a lot more than just cars," he said. "The city probably wouldn't be the same without WEINS, and I think it's fair to say WEINS probably wouldn't quite be the same without the City of Markham."
The dealer group entered Canada in 1973, when Japanese automobile dealer group Yokohama Toyopet founder Kanji Miyahara Sr. was looking to enter the North American market.
The dealer decided on Toronto as its footprint, and Miyahara's son moved to Canada to run the North American operations.
It all started with Don Valley North Toyota, the dealer group's first store. WEINS rebranded to its current name in 2012.
But WEINS isn't someone's last name: it stands for "West, East, Information, North and South, " bringing the dealer group's geography and core values together. The dealer group said on its website it focuses on a "customer-first" philosophy and growing at a responsible rate.
"It still gives me goosebumps to think about where we were and where we have been and where we are going," WEINS vice president of dealer operations Amin Tejani said at the 50th anniversary celebration.
The video ended with testimonials of dealers and employees across the dealer group expressing appreciation for their colleagues and leaders.
Frederico Lucius, sales manager at Mississauga Honda, said, "I'm really excited to be here, part of WEINS Auto Group. Very grateful to be here, and grateful for the opportunity. Happy 50th anniversary for WEINS Auto Group."