Wholesale prices once again on way up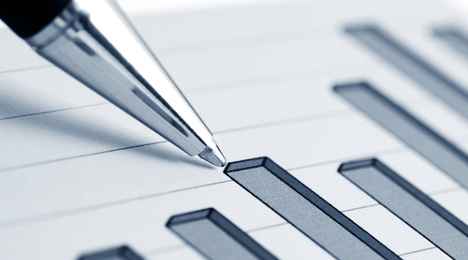 TORONTO -
Though many are holding on to the hope that wholesale prices might be on the way down this year as used supply is expected to expand, a growing number of exports into the U.S. may put a damper on that prediction for 2016. And prices in the lanes were still on the way up as 2015 came to a close.
According to the ADESA Canada Used Vehicle Price Index, powered by ALG, after being adjusted for seasonality wholesale prices increased, on average, by 0.2 percent last month from November.
This uptick comes after three months of consecutive declines, reported Geoff Helby, Canada regional director at ALG.
Although overall prices were up slightly in December, Helby said most price movements by segment were nearly all negative last month, save for one.
Pickups, which continue to surge in popularity among Canadian consumers, saw prices rise by 2.9 percent or $583 last month. The full-size pickup segment ended the month with an average transaction price of $20,762.
Midsize SUVs also had a strong performance, with prices holding steady with a slight $7 drop. Midsize SUVs ended December with an average transaction price of $14,151.
Mid compact cars took the biggest hit, with prices dropping by 3.8 percent or $243 to end the month with an average price of $6,124. In terms of depreciation, this segment was followed by the minivans (down by 3.7 percent or $304), midsize cars (down 2.9 percent or $210) and compact SUVs (down 2.7 percent or $317).
The current new-vehicle market is soaring, which may bode well for growing used supply for dealers in the coming years.
Helby pointed out that although new-vehicle sales in December fell by 1.9 percent year-over-year to 128,874, this was the only month of 2015 to see a drop in new-car sales.
"Despite this sole monthly regression, this was the best sales year ever in Canada at 1,898,843 units — up 2.5 percent from 2014," said Helby.
Light truck sales continue to lead the market with a 5.6-percent uptick in new sales in December year-over-year for a total of 88,055 units sold.
"For the year, total light truck sales equated to 1,182,766 units, representing a robust 8.8-percent increase over 2014, and the overall share of the vehicle sales market for light trucks increased to 62.3 percent in 2015 from 58.7 percent in 2014," said Helby.
This increasing interest in the SUV and crossover segments in the Canadian new market is starting to have an impact on what units buyers are seeing in the auction lanes.
Over the past few years, the industry has been watching this shift in the new-car sales business. And now, these new-sales trends are impacting the vehicle makeup in the auction lanes as many of these same units are entering the remarketing cycle as trade-ins. The growing supply of used SUVs and trucks is also serving to push average used-vehicle prices higher, as these models typically go for more on the lots and at auction than their smaller counterparts.
ADESA Analytical Services' Tom Kontos explained to Auto Remarketing Canada that, in recent years, new-vehicle sales growth in the SUV and truck segments has climbed significantly, and now we are seeing these units enter the auctions at a rapid pace.
"New-vehicle sales in Canada in the last couple of years has been highly skewed toward trucks, primarily SUVs, whereas Canada historically has been much more concentrated in cars and minivans … And that sort of wave the U.S. has been through for many years now, and now the CUVs, too, seem to be pretty popular in both countries, too," said Kontos, executive vice president and chief client officer at ADESA Analytical Services. "So the composition of what we are seeing at auction is starting to reflect the growth in popularity a few years back of SUVs and crossovers."
For more insight on the rise of truck and SUVs in Canada, see the Auto Remarketing Canada "Wholesale Issue."