Wholesale Prices Spike as Spring Approaches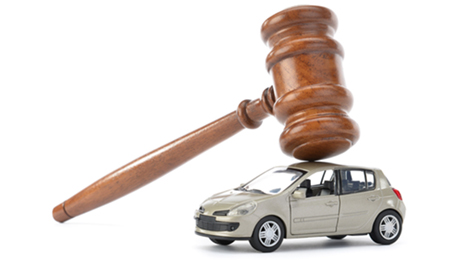 TORONTO -
Though many are predicting supply to loosen a bit this year, causing used prices to slide, pre-owned prices aren't quite there yet as seasonality comes into play.
Used values are still pushing up as spring approaches, and the ADESA Canada Used Vehicle Price Index, powered by ALG, rose by 0.4 percent in February.
Price spikes were positive for nearly all segments last month.
Interestingly, after experiencing a sharp decline in January, midsize SUV prices rose at the fastest rate last month, increasing by 8 percent (or $986), according to the Index.
The segment was followed by mid-compact cars with a 6.1-percent ($536) hike; meanwhile, full-size pickups rose by 2.0 percent ($389), minivans by 1.1 percent ($114) and compact SUVs by 0.9 percent ($120).
Midsize cars were the only segment with lower prices last month, according to ADESA data, falling 0.6 percent ($66).
Though price increases aren't slowing yet, analysts are beginning to predict expanding supply may provide downward pressure in the near future.
According to ALG Canada's latest industry report, used-vehicle prices have risen steadily by 3.5 percent on an annual basis since mid-2009.
But this year, used-vehicle prices are expected to decline in the range of 4 percent to 5 percent, according to ALG Canada.
The company broke down the trends by vehicle age, as well, since not all used vehicles are expected to experience the average drop this year.
Prices will be strongest among 3- to 4-year-old vehicles, according to the report, which said these vehicles will be in short supply for another two years.
On the other hand, there will be an above-average supply of 5- to 7-year-old vehicles available over the same period, placing downward pressure on prices for this vehicle-age group, reports ALG Canada regional director Geoff Helby.
As for the younger units, due to fleet sales gaining momentum, ALG Canada predicts the supply of 1- to 2-year-old models will expand to above average levels this year, which will play a part in making these rides more affordable, as well.
Lastly, Helby pointed out that new-vehicle incentives remain at record-high levels and will "dramatically reduce" price gains for 1-year-old vehicles.
Editor's Note: For more market intelligence on used supply and pre-owned prices, see the March/April edition of Auto Remarketing Canada Digital Magazine.