Who's Got The Keys To Your Digital Dealership?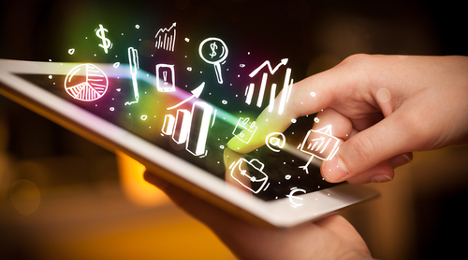 EDMONTON, Alberta -
There needs to be balance in data ownership. The dealer should own both their physical inventory and their digital inventory, as well.
It's that time of year when late-season models are blown out, Canadians retreat inside to watch American Football, and evenings — they start at 4 p.m. now — are spent catching up on "True Detective" and other cable shows you've pretended to watch over the past year.
We automotive columnists also take this time to remind you of what important trends defined the past year, and what we can't afford to overlook in the next 365 days ahead.
Through the past three years, most articles like this one talked about mobile. We're finally past that now. With consumers once again directing the pace, 2014 was the year of responsive design as people continued the "Great Screen Migration" from desktop to mobile; the car buying cycle between first consideration and purchase has also been abbreviated, now taking less time than ever thanks to our phones.
If your dealer website doesn't have a responsive design optimized for smartphones yet, then your bridge group probably meets on Friday nights, and your television set doubles as a piece of furniture, perfect for holding a fern or bowl of penny candies.
When it comes to adopting new marketing trends, dealers have for the most part been ready and willing; dynamic remarketing, Gmail Sponsored Promotions, and YouTube advertising are all sliding nicely into marketing strategies.
We're also ready to drop a few stale platitudes from our PowerPoint slides: Content has been "king" for a while, but content for content's sake is crap. The king got his walking papers and is now a potash miner in Saskatchewan. Moving forward, your audience is all who matters, and you need to create content for them.
How? I'll give you a hint: get back to the basics, and make sure you are taking great pictures and writing great descriptions for both your new and used inventory.
The Digital Dealership: You're The Gatekeeper; Are You Also The Key Master?
Whether you're talking sports, sales or basket weaving, it all comes back to the fundamentals. Managing your digital dealership is no exception. I've always been a passionate believer in putting in the extra time when merchandising your online inventory. This is the arena where most buying interactions start off and increasingly end these days, so the digital dealership needs to be among your top priorities. (We won't be retiring that phrase for a while.).
But with technology and sales platforms evolving so rapidly, it's become too easy to outsource the new tools you don't quite grasp yet, slowly giving up control of your business, piece by piece.
When we talk about control, we are mostly talking about data: in this case, who controls your inventory photos, descriptions, and where and when you can display them.
Moving into 2015, dealers are going to want to be very clear on who maintains ownership and control of their inventory data. Of course you own the physical dealership, but do you really own its digital equivalent? If you haven't considered that question to exhaustion by now, it might be a good time to review some of your contracts.
So far, the CEO of IBM, Virginia Rometty, has best explained the situation: "We will look back at the 21st century and will look at data as a natural resource that powered the century." Collecting it, filtering it, managing it — this is where competitive advantages will be made or surrendered.
Now you might be thinking, well, how does that apply to me as a car dealer? How do my car pics and content blurbs affect me beyond the minor annoyance of creating and posting them?
Let me enlighten you.
Read the Fine Print
Your online inventory, or your data, is a powerful resource for a number of suppliers for a number of reasons, most of which are too technical to be understood by the general population so far. Some of these suppliers believe that because they undertake some work for you that they should be the ones in control of your data. They believe that they should have the keys to the digital dealership.
And quite often, dealers aren't informed enough to realize the consequences of this, so they happily hand them over, just glad to be relieved of the weight.
Some of the contract terms we have seen are ridiculous, bordering on oppressive. For instance, would you sign off on something that gave a supplier the following:
The ability to tell you what inventory you could post on your own website. (Especially your own inventory!)
The ability to tell you on which thid party sites you are allowed to post your data.
Or my personal favorite:
How would you feel if a supplier told you that you could only post your inventory on your website for 60 days? After those 60 days, you can no longer post your own inventory on your website or other third party automotive portals.
I mean, I'm all for eliminating aged stock, but what are these guys thinking trying to dictate to dealers how, when, where and how long they can post their inventory! To be fair, they were given the keys.
My point is that there are suppliers in the industry who will bury these terms on Page 15 of an agreement hoping that you as a dealer will not read every word, or at least not understand their consequences. 2015 will be the year where dealers can no longer shrug their shoulders and claim ignorance.
There needs to be balance in data ownership. The dealer should own both their physical inventory and their digital inventory, as well. And should a supplier provide you with a valuable enough service, maybe you're okay that they use the data for some other, beneficial purpose, too.
Don't let apathy and auto-renewing agreements take control of your dealerships data.
Taking a Step Ahead into 2015
What can you do right now to get your data ownership reconciled for 2015?
Review your contracts. Find out where you might be surrendering ownership of your inventory data. Consult a lawyer if you don't have the necessary know-how.
Ask questions of your third-party providers. You listings are your livelihood. Ask your third-party providers under what conditions you would be sacrificing control when it comes to advertising your online inventory.
Take more photos. Would you be excited about an online dating profile that lacked a photo? Whether your first thoughts suggest laziness or a cover-up, your customers are just as turned off when your inventory lacks a picture. Yet still so many third-party sites leave the "Photo Coming Soon" placeholder in for months.
You don't need to merchandise as well as Harry Rosen to sell cars online, but you do need photos and winning descriptions. So get some.
We don't think of a greasy hamburger, salty fries and a pint of soda to be a healthy meal anymore, and we don't trust deposed Nigerian princes with our rainy day fund, no matter how rare the opportunity. So in a time where data is becoming the defining natural resource of our time, it's time to be smart about it. Take control of your inventory data, and resume control of your digital dealership.
A proud Edmontonian and graduate of the University of Alberta, Duncan Cochrane's experience in the advertising industry dates back to the days of the Bargain Finder. Duncan immediately found a home in traditional advertising working with car dealers. Seeing the industry shift to digital, he joined Strathcom Media and for the last three years has spread the gospel of data-driven decisions to dealers across Canada.